New Beginnings for Triton Basketball
New head coach Ted Shruender looks to have a breakout season.
Hang on for a minute...we're trying to find some more stories you might like.
Click here to listen to download and listen to a podcast of this article.
Ted Schruender has been working his ways through the ranks of the basketball coaching staff here at Triton. He has now reached the status of head coach where he accepts the responsibility and any burden of the team's performance.
The team is currently competing heavily in all of their games, with many of them coming down to the wire.
Junior Mason Ferrick is a first time varsity starter this season after years of playing the game of basketball. He had positive words to say about Coach Schruender.
"Coach Schruender has brought a lot to the table, it is good to have a new coach, change is always good. He knows the team, he knows the game of basketball and he knows how each of us play. He really works that in our team chemistry" said Ferrick.
As far as it seems, Schruender has seemed to have positive impacts on the team this season.
Senior captain Jack Tummino, who has made a major impact on the season for the Vikings agrees that Schruender has changed the program for the better and has made a positive impact.
"I think that Coach Schruender has really changed this culture for the better. I think he has really made it more of a tight community and he has really reached out to each one of the players, he is not keen on just varsity and I really think it's good for our future." said Tummino.
Sophomore Kyle Odoy, who started on varsity as a freshman last year, has been a big impact on the varsity team this year believes that Schruender has made a big impact on the team this season.
"I couldn't say enough good things about him. I've had a lot of best mentors in my life and he is definitely up there with the top of them" said Odoy.
Team chemistry is an essential piece of a great sports team, and the Triton basketball squad definitely built up the chemistry this year.
"Team's chemistry is great. We have been playing with each other for a long time now, we pick each other up when we are down, and it feels like a real brotherhood" said Tummino.
As the Vikings head into the second half of the basketball season, we look forward to seeing how the team continues to develop in the future under coach Schruender and watch the basketball program develop.
About the Writers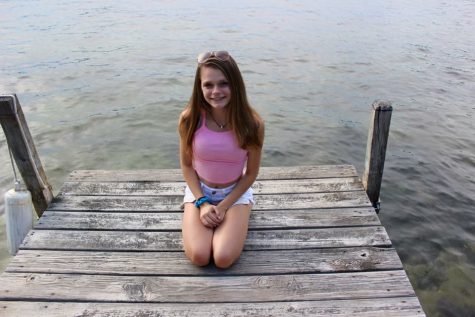 Abbie Magee, Journalist
My name is Abbie Magee. I am a 17-year-old junior at Triton High School. I'm from Rowley Massachusetts and I work at Clam Box in Ipswich. In journalism,...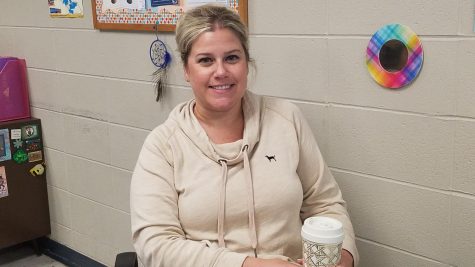 Anthony Ostrander, CEO
just a normal kid with some abnormal writing skilz