A Voter's Choice
Triton's Political Science Class Holds a Mock Election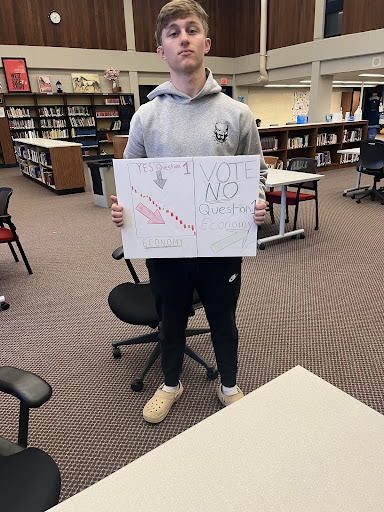 The Triton High School political science class held a mock election in the library based upon the Massachusetts governor's race. Students worked hard in order to win over the crowd attending.
 Students had to choose from either candidate running in the Massachusetts state governor's race or between one of the four questions being asked during this race. Students will then need to create visual aids as well as a plan in order to help them achieve at winning over the vast crowd attending the election.
"I think it's a very complex concept that allows us to express our creativity and thoughts through posters and our (own) information" said senior Jakob Lennon.
The Massachusetts governor's election takes place on the same day as the mock election. Two candidates, Maura Healey on the democratic side and Geoff Diehl on the republican side, will be going up against each other in a vote for who will become the next governor of Massachusetts. At the same time of the election, voters will decide to vote either yes or no on all four  ballet questions being asked. 
Question 1 is a tax increase by 3.4% towards people who make an income over one million dollars. Question 2 asks about dental insurance and lowering the rate the customers have to pay. Question 3 allows for alcohol distributors to sell more alcoholic products and question 4 is about giving non-US citizens their drivers licenses. Seniors here at Triton High School who already are 18 or are turning 18 before the election that are interested in politics might want to look deeper into the policies of each candidate as well as the questions. These are the same questions and candidates students in McElligott's c period class had to choose from.
"I saw posters around the halls and thought they looked really good," said Senior Nick Docout.
After choosing candidates, students created different visual aids that represented their candidate or question. The visual aids varied from posters to infographics. Posters had large visuals and text to appeal to other students that will be attending the election. Students overall have enjoyed working on this project and liked having the freedom to express their own political thoughts.
"I enjoyed doing it (but) I believe that people weren't as creative as they could have been," said senior Jesse Lind.
Results from the Mock election came afterwards as Shawn McElligott made an announcement over the intercom. Students here at Triton voted for Maura Healey to be governor as well as voted yes on questions one, two and four.. Students however voted no on question three.
Results mimic the actual election results as Maura Healey is the new governor, questions one, two and four were voted yes and question three got voted no.
Students who have participated in the mock election got to see how a real election runs. Students who are turning 18 or are already 18 can look forward to an upcoming election in the next few years. 
Leave a Comment
About the Writer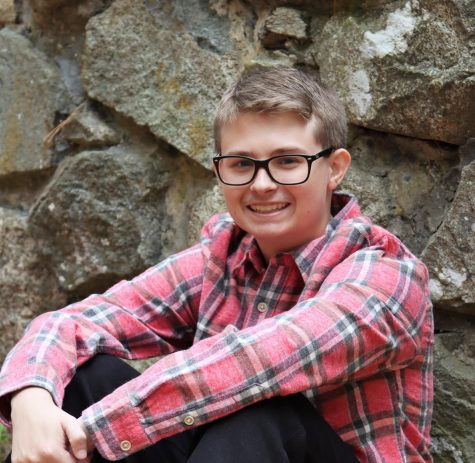 Nate Eaton, Staff Writer
Hey there! My name is Nate Eaton and I'm a senior at Triton High School. Outside of school I live with my family of 5 as well as 4 pets at home. An older...