"Awaken, My Love!" Album Overview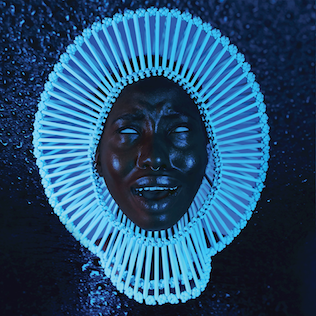 As someone who listens to a lot of music, it is rare for an album to stick with me for more than a month or two. Donald Glover, also known as Childish Gambino, released his album "Awaken My Love!" in 2016 and it has stayed with me since middle school.
The multi talented Gambino strays away from his usual musical endeavors, being widely known as a rapper, and dives into the world of funk , rock, R&B, and soul. The album consists of 11 songs lasting approximately 50 minutes. To highlight a few songs, I'd say "Me and Your Mama", "Redbone", and "Terrified" are all ten out of ten.
"Me and Your Mama" is truly a masterpiece of a song. It begins with an R&B and soul mix, singing of Gambino falling in love with a woman. About 2 minutes into the song, the electric guitar breaks through to the foreground and Gambino explodes with all of his emotions about this woman.
He believes she's the only one for him and he's nothing without her, a common theme throughout the album. He defends himself against the non existing obstacles between him and her, claiming, "They wanna see us falling apart,".
The song has made a strong case to be my favorite song of all time, so if the album doesn't excite you, at least give this a listen.
"Redbone ", one of my personal favorites, and the most well known song on the album was heavily influenced by Funkadelic. Singing the whole song in falsetto, Gambino sings about being paranoid in his relationship.
He is afraid that the efforts he is putting into their relationship won't pay off. With a bouncy bass line and high pitched vocals, Gambino sets you into his world like no other artist. Truly another one of my favorite songs of all time and definitely worth a listen.
"Terrified", the eighth song of the album, Childish Gambino portrays a man who realizes he is in love with a woman and is afraid she will run away from him. It also has slight nods towards fatherhood and the music industry. 
The song keeps more of a slower but heavy pace. Smooth R&B elements are scattered throughout behind Gambinos haunting voice and desperate lyrics, including, "I don't eat fast food, so don't run too fast." and, "You can't run from me"
"Terrified" clocks in at 4:15 and is the third most listened to song from the album, only being beaten by the other two songs mentioned above.
Overall, "Awaken, My Love!"  is considered Donald Glover's best musical work and has a 77 out of 100 rating and an 8.5 out of 10 user score on Metacritic. The Triton Voice believes the album is worth your time, but keep in mind that it isn't for everyone. The album contains vulgar language and inappropriate topics, including drugs, violence, and sex. You can listen now on all streaming platforms.
Leave a Comment
About the Contributor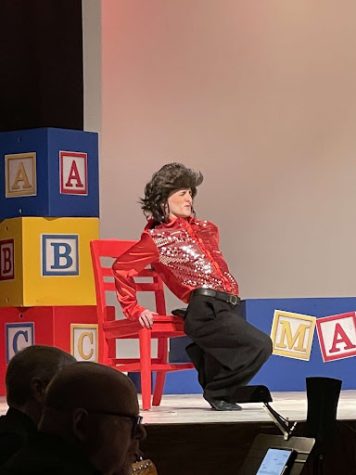 Kaeden Carlson
Hey! My name is Kaeden Carlson and I am a Senior here at Triton High School. I have a very active role in the theater program and enjoy acting with my...