The Truth Behind The Açaí Bowl Craze
The smoothie bowl trending in Triton made from Açaí
Hang on for a minute...we're trying to find some more stories you might like.
It was a freezing Saturday afternoon as we pulled into the small parking lot at SolBowl in Beverly, Massachusetts. Our stomachs were aching in ravenous hunger for their well known acai bowls. Getting out of the car and walking to the entrance of the store, all we could think about is how satisfied we were going to be after we ate the acai.
The acai craze that has swept the U.S. in the past few years has its origins in South America. The Euterpe Oleracea (Acai) tree originated in Brazil and Amazon regions such as Colombia, Venezuela, Ecuador and Guianas. Enjoying Euterpe Oleracea (Acai) has been around since the 70's. However, the acai smoothie bowls' popularity has been rapidly growing over the past 5 years.
Acai is labeled as a superfood due to its high levels of antioxidants, amino acids and essential fatty acids. With such a high saturation of our body's needs blended into the tasty Acai treat, we are nourishing our bodies while we enjoy the sweet yet tart bowl for nothing but our enjoyment. The 21st century has sparked the Acai rave  more than ever, to the point where now Acai trees are only harvested for the purpose of smoothies and smoothie bowls. Acai bowls are somewhat of a "summer food" for us New England folks, and some Acai shops are open seasonally. However, with the recent uprise in Acai hype, new stores have been opening for year round Acai lovers.
Now putting the hype about these acai bowls to the test, Julia and I ordered a medium, regular acai bowl for ith cookie butter, granola, pineapple, strawberries, bananas, blueberries and coconut shavings at SolBol in Beverly, MA. The Acai was sweet yet tart while the various toppings accentuated the flavor, balancing the sweetness. The strawberries, bananas and blueberries were juicy and fresh. The granola, honey, peanut butter and coconut flakes perfected the refreshing bowl.
Digging my spoon through the various layers and getting a big bite of each topping along with the Acai all at once was satisfying and delicious. SoBol's Acai is sweeter than most because it is blended with apple juice, not water like most do. I prefer my Acai sweeter than how Acai comes regularly, when it is blended with nothing but water. The Acai was the perfect temperature, not frozen solid, but far from melting in the clutch of my hand. The bowl looked very appetizing and clean, which made the bowl even more enjoyable. The fruit was placed neatly with not too much and not too little of each topping.
The next Acai place we tried was the Juicery in Newburyport, MA. Once again, we ordered a plain Acai bowl with the typical toppings served with Acai bowls.The Acai bowl took about 20 minutes to be prepared versus the 5-7 minute wait at SoBowl. This was a let down because the Acai was nothing compared to SoBol's. The soupy, brownish, sticky Acai sat at the bottom of the large bowl while the very small amount of bananas, strawberries, blueberries, granola and bee pollen seemed to swim at the surface of the bowl. After trying to enjoy the bowl, we both felt lack-luster and not nearly as rejuvinated and energized as we did after SoBowl's bowl. The bowl was not cold, it was room temperature and watery which was the reason why we did not finish the bowl and threw it out after a few small spoon fulls.
The comparison between the two Acai bowls was a dramatic difference. SoBol's bowl was perfect and customizable, leaving Julia and I satisfied and full while the Juicery's bowl was sub par and unappetizing. For a pricey meal, you want to be sure to spend your money at a good Acai place so you are not totally let down. From our experiences, we highly recommend taking a visit to Beverly's SoBol for a great bowl. They are customizable and even have other superfood based bowls such as Pitaya bowls and Green bowls which we have never tasted, however look very delicious.
About the Writers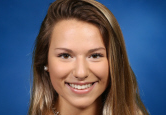 Kaia Cohen, staff writer
Hi, my name is Kaia Cohen and  I am currently a junior at Triton High School! I am a staff writer for the Triton Voice and I enjoy writing investigative...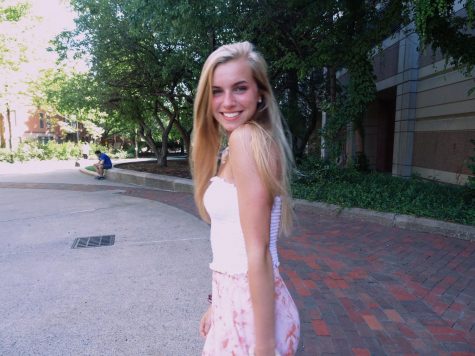 Julia Boyle, Staff Writer
Why hello! Thanks for visiting my page. I, Julia Boyle, am a 17-year-old junior who writes for the Triton High school newspaper. I live in Rowley, Massachusetts,...