Starbucks' Exciting Holiday Menu this Year
Reviewing Three of the Top Seasonal Drinks this Year Including One Brand New One
November 4th, 2021, calls for coffee and specialty drink lovers rushing to Starbucks, an iconic American and global coffee shop known for its holiday beverages. Featuring new options each fall and holiday season, the latest Sugar Cookie Almond Milk Latte excited customers with its non-dairy feature and festive red and green sprinkles. 
Every day walking into school students are seen carrying around Starbucks, whether it is an iced chai latte, Strawberry Acai Refresher, or another item off of the holiday menu. These three drinks are not on the menu year-round, so it is important to try them before they're gone! 
The first Starbucks location opened on March 31st, 1971, in Seattle, Washington. The rapid expansion of the company began in 1992 and that is when popularity really started picking up. According to Starbucks Stories & News, the very first-holiday menu arrived in 1997. There are 6 drinks on the holiday menu this year, including the Iced Sugar Cookie Almond Milk Latte, Irish Cream Cold Brew, Chestnut Praline Latte, Toasted White Chocolate Mocha, Caramel Brulée Latte, and Peppermint Mocha. The three most appetizing ones seemed to be the Iced Sugar Cookie Almond Milk Latte, Caramel Brulée Latte, and Peppermint Mocha, and each was reviewed by Triton students. 
Three delectable hand-crafted drinks were made at our local Starbucks in Newburyport. Varieties of syrups, frothed milk, and toppings were added to each drink making them individually unique. The first drink we tried was an Iced Sugar Cookie Almond Milk Latte, consisting of 1-3 blonde espresso shots (depending on size), sugar cookie flavored syrup, almond milk, and a holiday-colored sprinkle topping. This latte is described by groundstobrew.com with a sweet vanilla cookie taste with notes of nuttiness and that is what it tasted like. It has very sweet undertones and has the aftertaste of a warm sugar cookie freshly baked on Christmas Eve. 
The Caramel Brulée Hot Latte contains steamed milk, 1-3 shots of espresso, Caramel Brulée sauce, topped off with whipped cream and sprinkled with Caramel Brulée topping. This tasted sweet and smoky compared to the original caramel syrup with a caramelized sugar flavor. The Caramel Brulée Hot Latte was a very sweet drink. You definitely could not tell it was coffee, it has a rich and deep caramel flavor and is very sweet on the tongue. 
The final drink tasted was the Peppermint Mocha Latte, a true holiday drink that gets you in the jolly spirit. This drink creates a warm winter wonderland in a small red cup. This drink contains steamed hot milk, 1-3 shots of espresso, mocha syrup, peppermint syrup, and whipped cream on top. Additionally, chocolate flakes cover the whipped cream. This drink could be described as a perfect combination of a sweet minty candy treat with a warm chocolate richness. The flavors complement each other and are all tied in by the luscious whipped cream and chocolate flakes. 
Out of these three Starbucks, holiday drinks everyone seemed to take a liking to was the Caramel Brulée Latte. Personally, we take a liking to the Peppermint Mocha or Sugar Cookie Latte, finding the Caramel Brulée Latte to be way too sweet, lacking a rich coffee flavor as the other ones do. The Peppermint Mocha Latte is a classic holiday drink, containing so much flavor without an overpowering coffee taste while still including the caffeine rush. This drink is simply yummy hot chocolate with a kick, very delicious, and really making the holiday spirit. It is a reminder of the winter season, when you see it out and ready to order you know Christmas and other winter holidays are around the corner, a warm winter wonderland shrunk to fit inside a famous red holiday cup. 
Starbucks holiday drinks are worth all the hype, an exciting concept to look forward to each year. What would you like to see on the holiday menu next year?
Work Cited
"Starbucks, the Originators of Festive Cups and Drinks, Mark the Arrival of the Season with Its Holiday Menu." Starbucks Stories and News, Starbucks, 5 Nov. 2019, https://stories.starbucks.com/emea/stories/2019/starbucks-mark-the-arrival-of-the-season-with-its-holiday-menu-2019/.  
"Starbucks Sugar Cookie Almond Milk Latte: Drink Overview." Grounds to Brew, 16 Nov. 2021, https://www.groundstobrew.com/starbucks-sugar-cookie-latte/. 
Leave a Comment
About the Contributors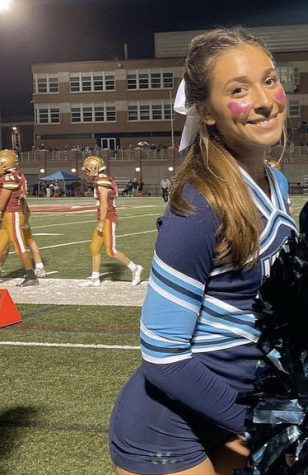 Sofia Savino, staff writer
Hi, my name is Sofia Savino. I am a junior here at Triton. I am a cheerleader here at the school. Outside of school, I work at a Mexican restaurant and...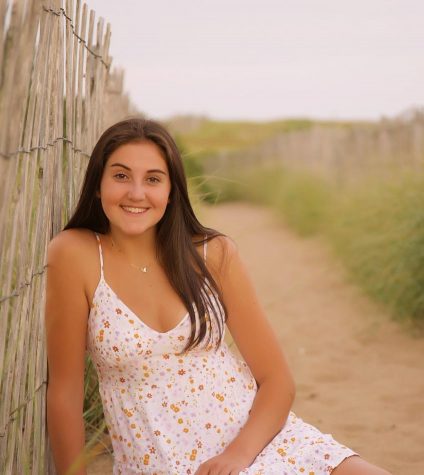 Ellie Gay-Killeen, Staff Writer
Hi! My name is Ellie Gay-Killeen and I'm a senior at Triton High School. I was formally a runner on the high school team from eighth grade to junior...