Unappreciated Flip Flops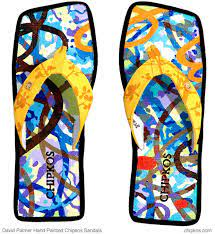 With summer just right around the corner, it's almost time to start breaking out your summer footwear, and with that comes flip flops. 
Flip flops take the heat sometimes when it comes to "good" footwear, but maybe people just aren't finding the right flip flops for themselves. In an investigation into the various kinds of flip flops, the Triton Voice found there are hundreds of different flip flops ranging from $1 to $18,000.
According to UBC Blog Squad flip flops are awesome because, "[There are] lots of styles. There's plastic ones for the swimming pool or the beach. Leather ones to go out. Plenty of colors and fabrics. You won't be bored with what you wear, just like shoes."
You can't just buy one pair of flip flops and expect them to excel in different environments. There are flip flops specifically made for a multitude of different activities or events. It's time we start appreciating flip flops and their variety. 
"Don't re-wear flip-flops year after year.  Inspect older pairs for wear. If they show signs of severe wear, discard them," said Cone Health Medical Group. 
According to the Cone Health Medical Group, there are specific do's and don'ts when it comes to flip flops. When choosing the right flip flop you should shop for high quality material, such as leather to avoid blisters. They say you should gently bend the flip flop to make sure it folds at the ball of the foot. You shouldn't ignore irritation in between the toes, because this can lead to blisters or even infections.  
After research and investigation here are some of the best flip flops for this summer.
Best For The Environment
The best flip flop for the environment has got to be the Chipkos $18,000 flip flop.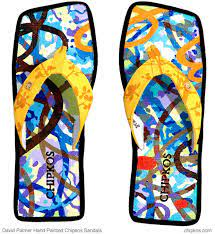 The price for this pair is so high because this is a one-of-a-kind piece of art. The flip flop is hand painted by Los Angeles artist, David Palmer. This flip flop is also the most eco-friendly because, with its purchase, Chipkos will protect 100,000 square feet of endangered rainforest. 
Rating: 
2.5/ 5 stars 
reasons to buy:                         reasons not to buy:  
-very cool art piece                   -extremely expensive
-protects rainforest                   -would be more of a decoration rather than a shoe you wear 
Best For Lots of Walking
The best flip flop to wear to a festival, or somewhere you will do lots of walking is the Reef Fanning Flip Flop.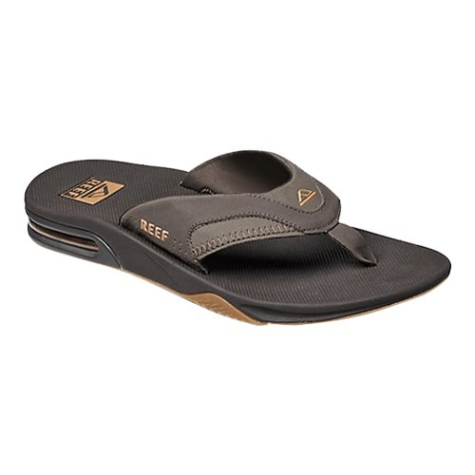 With the thick thong strap there won't be any need to worry about blisters. These flip flops have great arch support as well as a compression molded foam footbed and heel airbag. Not to mention they have a bottle opener integrated into the sole. The price of these flip flops ranges from $50-$80 depending on where you buy them. 
Rating: 
4.5/5 stars 
reasons to buy:                                    reasons not to buy:
-super comfortable                             -a little on the expensive side
-great for walking around                  -bottle opener will probably become very dirty 
-bottle opener comes in handy
Best For The Waterpark
The best flip flops for the water park are the Nike Solay Thong Flip Flop.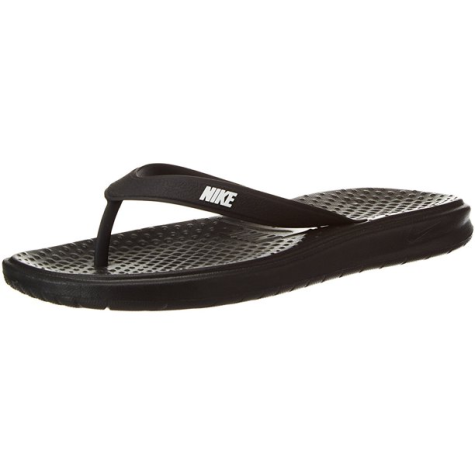 These flip flops are waterproof and the fabric doesn't fade or rip. They have thin straps made from rubber that sit nicely on your skin without irritating it. They also have a phylon midsole which makes it supportive as you walk around the water park. The Solay's are only about $20.  
Rating:
4/5 stars 
reasons to buy:                           reasons not to buy:
-inexpensive                                 -sizes run small
-comfortable
-stylish
Best For Comfort
The best flip flop for pure comfort is the OOFOS OOlala Flip Flop.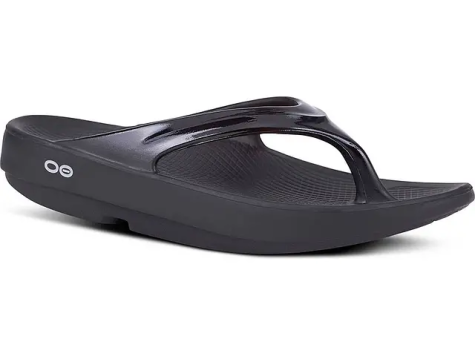 This flip flop will cradle all the curves of your foot with its foam footbed. The OOfoam absorbs 37% more impact than normal flip flops, which reduces stress on ankles and knees. They are also made from foam and rubber instead of cloth material that will make your feet sweat. These come in many different colors and cost $70. 
Rating: 
4.5/5 stars 
reasons to buy:                          reasons not to buy:
-extremely comfortable            -not the best style 
-durable
Best For Wide Feet
The best flip flop for wide feet is the Vionic Bella II Toe-Post Flip Flop.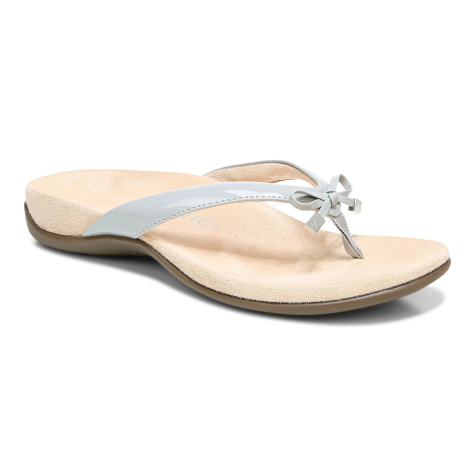 These flip flops have a flexible, lightweight midsole that absorbs shock. Their durable rubber outsole has a patterned tread that provides traction on a variety of surfaces. These flip flops come in whole and half sizes as well as three different width sizes, narrow, medium, or wide. They cost about $80. 
5/5 stars
reasons to buy:                        reasons not to buy:
-multiple width options          -on the expensive side
-stylish                                        -don't seem like they would last very long
Leave a Comment