Triton Softball Loses Players
With many players not returning for the 2022 season, this year's softball team will have to rebuild and form new relationships to ensure a successful season. 
The 2022 softball season will begin with tryouts on March 21st.  Like last year, the team will be coached by Alan Noyes with assistance from Darrel Favreau. The team's record last year was seven- seven, but many players will not be returning for the 2022 season. While the season has not yet started, captain's practices have been occurring every Sunday at the Rage facility in Salisbury, MA. The team gets ready for a productive, successful season. 
As of now, the only captain is senior Madison Jacques. According to Coach Noyes, the junior captain has not yet been decided. He also says there may not be another captain at all. 
Pitchers from last year are sophomore Mallory Johnson and junior Grace Romine. Captains' practices show Emma Penniman as another promising pitcher. So far there aren't any new catchers coming to the team, but returning from last year is Sophomore Skylar Coburn and Junior Haleigh Harris. 
Haleigh Harris, a returning varsity junior, is eager for the season to start. According to Harris she is very excited about the team-bonding part of softball. Last year the team developed a great relationship and she hopes to build an even stronger one this year. Harris said the team lacked communication on the field last year so her goal for this year is to improve that, along with doing more to keep one another up and positive. She hopes the underclassmen coming up are as eager to play as she is. 
"Just have fun," said Harris. "There's honestly not too much pressure on you, upperclassmen will always have your back," 
Grace Romine is also a returning varsity junior and she too is excited to finally get on the field. Romine says the thing she looks forward to the most is seeing and playing with her team again. She is confident that the team can have a great winning season this year. Her advice to the captains is to include everyone, make them feel comfortable, and make things fun. Romine is ready and not nervous about anything this season. 
"Just chill out, don't stress yourself out," Said Romine to the underclassmen.
Leave a Comment
About the Contributor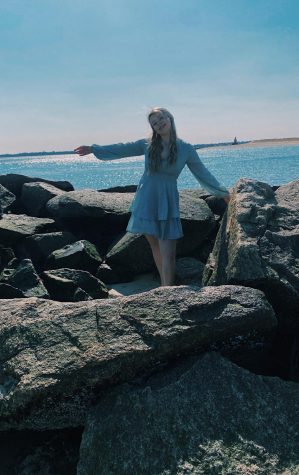 Madison Jacques, staff writer
My name is Maddy Jacques and I am a senior at Triton High School. 

Outside of school I'm either playing softball, hanging out with friends, or watching...