Damar Hamlin Collapses on field, warning to NFL and everyone about serious injuries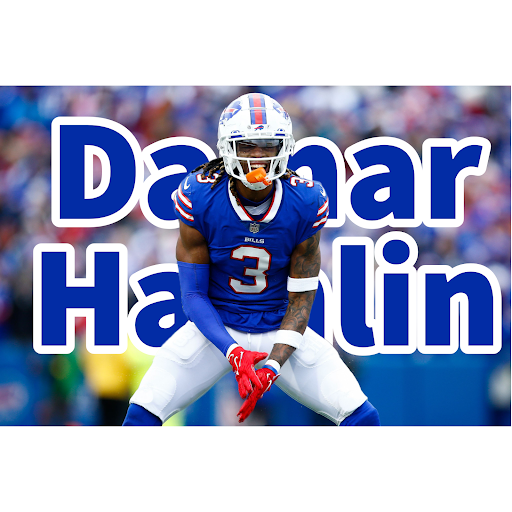 Buffalo Bills Safety Damar Hamlin collapsed on the field and his heart stopped, but his heartbeat was restored on the field after suffering cardiac arrest during the team's game Monday, January second against the Bengals. Hamlin is currently in critical condition at a Cincinnati hospital, the Bills said in a statement.
One of Hamlin's doctors, Dr. David Agus said Hamlin may have suffered the rare condition, which is known as a heart arrhythmia that occurs when someone takes a direct hit to their chest. According to the Cleveland Clinic, approximately 30 cases of commotio cordis (the rare condition) occur in the U.S. every year. The NFL has been looked at for their lack of concern on players being seriously injured and Hamlin is a perfect example.
Senior football player Matthew Sauris, spoke on what he thought of the Hamlin situation.
"I think damar Hamlin won't be back for a while in the NFL I doubt he will even play all of next season and will hopefully be able to come back by the start of the 2024 season on the bills or another team." said Sauris
Senior lineman Tony Sforza talked positively about Hamlin's recovery.
"I think he will definitely play again but it will take a while and with the downfall of the NFL I don't think it will be but it is going to make them realize they need to change what they are doing with the health of their players." said Sforza.
Senior Dominic Cardillo, spoke on Hamlin not returning next season.
"My opinion on Damar Hamlin's injury is that the community responded to it well and showed a lot of support. It won't change the NFL's reputation at all. Also, I think that he might take this season off and then come back next year and during the next season, he will train and get stronger and make sure he is ok to play." said Cardillo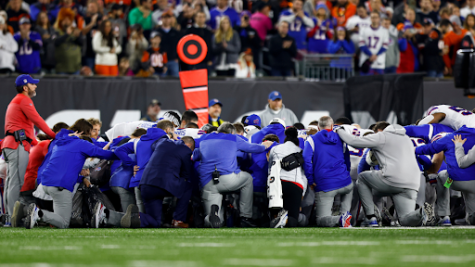 This incident led the league to postpone the game about 90 minutes after kickoff. 
After Hamlin exited the field, Bills players knelt together in a circle and then returned to the sideline, with the defense heading back on the field to resume play.
Buffalo wide receiver Stefon Diggs called everyone over for a word. However, instead of resuming play, Bengals coach Zac Taylor walked over to Bills counterpart Sean McDermott and met with the game officials present. 
The decision was then made to temporarily pause the game, which the Bengals were leading 7-3. The NFL said in a statement January 3rd that the game will not be resumed that week and that no decision has been made regarding playing the remainder of it at a later date. The game was cancelled and was never made up.
Hamlin was drafted by the Bills in the sixth round of the 2021 NFL draft. With Hamlin only playing two seasons, this could change the outcome of his career and even his life. Hamlin made an appearance at Super Bowl LVII on February 23, 2023, a little over six weeks after his scary incident on the field.
Leave a Comment