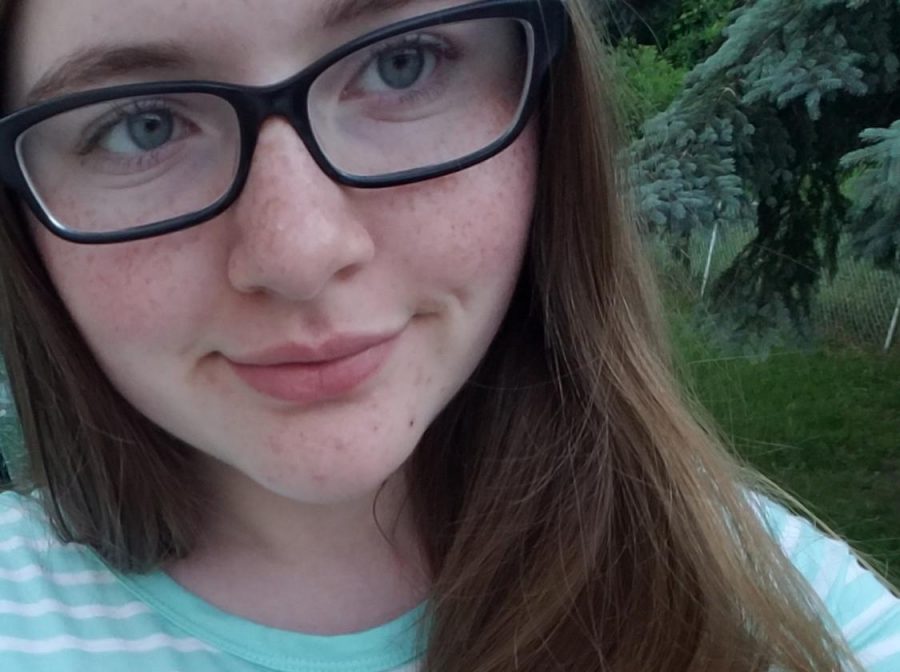 Hi, my name is Glory Trelfa. This year I am a Junior in high school. I am from Salisbury, Massachusetts and I live on Salisbury Beach. So far this year, I have enjoyed telling people about current events and certain things that students, teachers, and families may find worthy of a conversation.
When I'm not in school, I will most likely be practicing the clarinet or helping my mom out with chores around the house. You can almost always find me with headphones in. At the end of the school year and throughout the summer I work at Lee's Seafood on Salisbury Beach. It's a lot of work but almost all of the people I work with are hardworking and very nice people. While I'm not sure about my future college or profession, I do find a lot of joy in music and the arts.
Something not many people may know about me is that I can sound out a song on almost any instrument if given the chance. As long as I can make it play, I love sounding out my favorite songs. I used to play songs such as Neon Lights by Demi Lovato on a small organ my parents kept in our living room. I have also been known to bring my dad's ukulele with me on long car rides to attempt playing along with songs on the radio.
I enjoy writing for The Triton Voice because it keeps me in touch with current events but around the school and around the world. The class lets me talk to new people about topics that may interest and intrigue me. I have conversation starters and something to contribute when my family and friends meet up with me and ask about current events.
You can reach me at
[email protected]
Glory Trelfa, Staff Writer
Jun 04, 2019
May 28, 2019

Band Class in a Nutshell

(Story/Media)

May 28, 2019

Spring Concert Overview

(Story/Media)

May 21, 2019
May 08, 2019
Mar 29, 2019

A Day of District Arts

(Story/Media)

Mar 28, 2019

Mr. Allen Steps Down

(Story/Media)

Mar 20, 2019

'Riverdale' Review: Luke Perry and the Haverhill-Archie Comics Connection

(Story)

Mar 06, 2019

Swearing: Why Do We Do It?

(Story)

Jan 26, 2019

New Year's Resolutions: Why It's So Difficult to Get Fit

(Story/Media)

Jan 06, 2019

A Look into 'Our Town'

(Story)

Dec 14, 2018

Student Search & Seizure

(Story)

Nov 20, 2018
Nov 06, 2018

Fill-A-Truck Fundraiser

(Story/Media)

Oct 26, 2018

Blizzard Bags at Triton

(Story/Media)