Musician Q & A
The Triton Voice asks senior Maddi Butler about her passion for music
Being a musician is not easy. With endless hours of practicing and people constantly telling you that it is an E natural and not an E flat. However, senior Maddi Butler is ready to conquer the music world in this Triton Voice Q & A session.
Q: When did you start playing the flute?
A: I started playing the summer after third grade and I started taking lessons in fourth grade.
Q: Why did you choose to play flute?
A: I chose flute because my mom played it, and when I was little I thought it was so cool to play something my mom had from high school.  
Maddi will be attending the University of Massachusetts in Lowell in the fall to pursue music education.
Q: What inspired you to pursue music education?
A: I really want to give kids a place to be creative. In a world that is so focused around rules and confining expectations, I want kids to be able to step out of that and have fun and learn new things and be able to make mistakes. I know that I have always been afraid to make mistakes throughout school, but when I get to play music I want to, I don't care how many mistakes I make because I'll fix them and it isn't the end of the world, and when it's done and learned I feel so accomplished and happy. I want everyone to be able to have that.
Q: What age group are you going to focus on teaching?
A: I want to teach in a high school.
Q: What's your favorite thing about music?
A: Music expresses things words cannot. If there is an emotion of feeling happy and sad at the same time, it can be hard to express. But with music, there can be a major and minor part that clash during one cord and there is something that I sometimes understand better than words. I can feel it and relate to it better.
Q: What's your favorite piece you've ever played?
A: I love all the pieces in a book from the Paris Conservatory. They have a happiness yet also a darker part of each of them, and it is so beautiful.
Q: Can you play any other instruments?
A: I can sing and kinda play the piano, but that's it.
Q: What/Who is your inspiration?
A: It is more of a desire to be able to share the passion of music. I also want to be able to teach those kids who want to learn more about music rather than just the basics you get in school. I want to give them the option to learn more.
Q: How have you furthered your music career outside of school?
A: Outside of school I am part of the organization Northeastern Massachusetts Youth Orchestra (NMYO). In that I play in a select flute choir, a wind ensemble, and symphony. I also played with the New England Conservatory Flute Festival, the URI honors band, And I played in the senior districts band, which I was the first person since 2012 to get in.
Q: Do you have any advice for other students planning on going into the same profession?
A: Have a plan know what you want and get it. If there are obstacles, whether its people, or parts you can get through it. Push through and don't ever be afraid to speak your mind and make mistakes, you can only get better. Oh and criticism is your friend, other people's perspectives are important to listen to, you don't have to do what they say but just listen there are lessons to be learned from it.
About the Contributors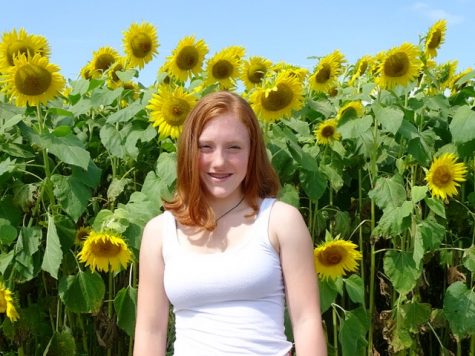 Karoline Jacobs, Staff Writer
Hi, my name is Karoline Jacobs, I am a 16-year-old junior at Triton High School. I am from Newbury, Massachusetts and I work at Colby Farms. I enjoy covering...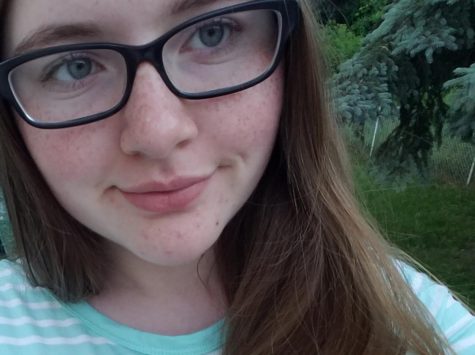 Glory Trelfa, Staff Writer
Hi, my name is Glory Trelfa. This year I am a Junior in high school. I am from Salisbury, Massachusetts and I live on Salisbury Beach. So far this year,...