Coronavirus Decisions Likely Today
Masco, Ipswich, Port Schools Close
Triton administrators are preparing this morning for a conference call with state government officials about the next steps schools should take concerning the coronavirus outbreak.
Superintendent Brian Forget said in an email yesterday that today's call with the Massachusetts Department of Education and Department of Public Health should provide schools with "very clear guidance from the state on protocols for potential school closures."
"Right now nothing is cancelled," Forget said in an interview yesterday. However, he stressed that the situation is fluid and changing rapidly. "I fully expect things to change in the coming days. Our plan is that conference call is happening first thing in the morning, and then our whole leadership team, which is all the principals, are getting together right after that to make some decisions about what is and what isn't happening, from parent-teacher conferences, to budget meetings happening in the towns, to student events like the prom." 
Massachusetts law states that students must attend 180 days of school, with some exceptions. Usually, any school day missed between the start of the year and April 1st must be made up, until the last day of June. Any day missed after April 1st only has to be made up until the set 185 day of school. However, after declaring a state of emergency, Gov. Charlie Baker made an exception due to the coronavirus. 
"As of Monday if we have to close we would only have to make up two days, but that collective 'we' does not include seniors," said Forget.
Communication about the outbreak of the virus has been heavy, though not always clear, Forget said.
"Since Monday, I have received 1,283 emails through midnight last night," said Forget. "Everyone from other superintendents, to the Mass department of public health, to the CDC which is a great resource right now with great information being updated, Mass DPH has great information. There has been a little lack in clarity about very specific responses so I'm hoping we hear that [in the conference call]."
At press time, 140 of the state's 289 school districts had closed for Friday classes. Locally, Ipswich, Haverhill, and Masconomet closed. Newburyport schools closed Friday to students, though staff were asked to report to school.
On Wednesday night, the Triton School Committee cancelled the eighth grade's trip to Washington, D.C., in April after noting that many of the attractions would be closed. The committee held off on cancelling the high school music trip to Disneyworld, however Disney parks did make a decision to close on Thursday night.
Nationally, the widest closings of public schools were concentrated in California, Florida, New York state, Washington state, and Washington, D.C.
All spring sports have been delayed until March 30th. The Massachusetts Interscholastic Athletic Association announced that the remaining basketball and hockey state championships have also been cancelled. The winter guard and percussion season has been cancelled and will not be performing at their home show. School officials are evaluating other large scale events that could be at risk.  
"I understand why the sports are cancelled because of the virus, but it's just really annoying," said junior Stone Butler. "There's a lot of sports teams, and a lot of people, so I understand the caution and just how everyone's watching out for everyone." 
Principal Patrick Kelley has been working diligently talking with health officials and other departments talking about the coronavirus and trying to be a step ahead and preventing anything from happening at Triton. 
"Making sure the building is kept clean, and sanitary. We've gotta make sure that everyone is taking basic sick procedures. If you're sick, stay home, if you're coughing, cough into your elbow, if you're sneezing, sneeze into your elbow," said Kelley.
"There will be guidance from the state within the next 24 hours, and dependent on what they say, we'll look at multiple different options, and if we're providing work to students, it's going to have to be online…we're looking at what distance learning would look like, along with other contingency plans." said Kelley. 
Within the next two hours, school officials will keep parents, teachers, and students posted with current circumstances. 
Leave a Comment
About the Contributors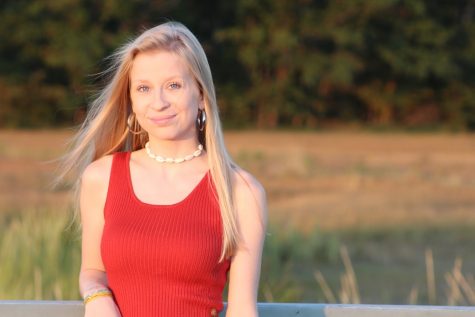 Emily Howe, Staff Writer
 Hi, my name is Emily Howe and I am a senior at Triton High School. I am currently an assistant manager at Market Basket, which made me realize how much...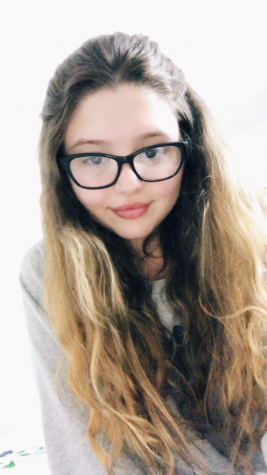 Sophia Mailhoit, Staff Writer
Hi! My name Is Sophia Mailhoit. I'm a senior at Triton High School. I love theater, from acting in plays and musicals, to writing my own shows. I also...