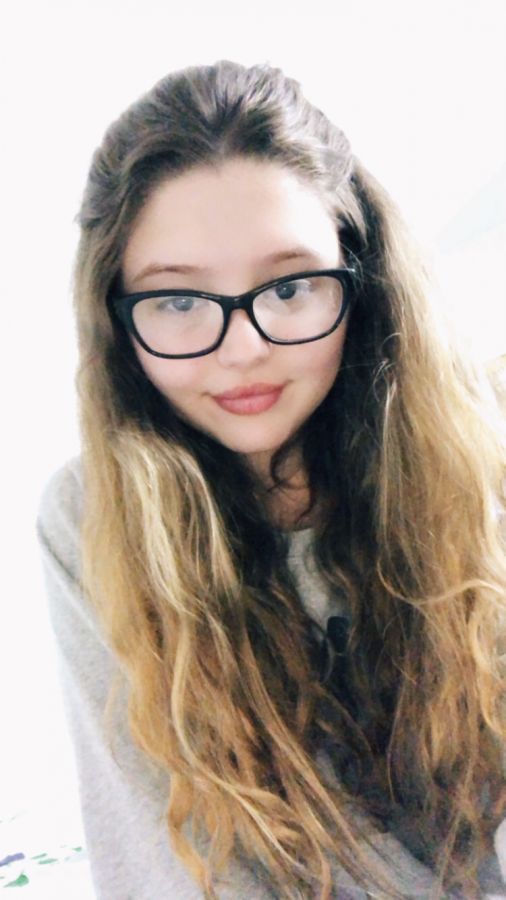 Hi! My name Is Sophia Mailhoit. I'm a senior at Triton High School. I love theater, from acting in plays and musicals, to writing my own shows. I also love being a part of the chorus here at Triton. I have two dogs who are absolutely adorable and definitely spoiled. 
So far I have really enjoyed interviewing people and getting as much information about a story as I can. I want to be able to help make the newspaper both informative and entertaining. Journalism and Newspapers are so incredibly important to our society, without good and honest news the general population would be blind to the world around them. Our community is rather small so the events that happen to us might not be covered in the nightly news. Having local news outlets gives us the chance to cover stories that directly affect us.
After high school I hope to go to college and major in contemporary theater. After college I want to move to California and pursue an acting career. I am also an active member of the student council, as well as my classes representative to the school council.
You can reach me at
[email protected]
Sophia Mailhoit, Staff Writer
Mar 13, 2020

Coronavirus Decisions Likely Today

(Story)

Mar 10, 2020

Tech Week Continues

(Story)

Feb 25, 2020
Feb 14, 2020

Coronavirus Contagion Continues

(Story)

Feb 03, 2020

Should Schools Have Home Economics

(Story)

Dec 05, 2019

Generation Z Casts Their Vote

(Story/Media)

Nov 06, 2019

Murder Mysteries Come To Triton

(Story)

Oct 16, 2019

Kindergarten's Newest Mister

(Story/Media)