Kindergarten's Newest Mister
Despite National Trend, School Able to Hire its Second-ever Male Kindergarten Teacher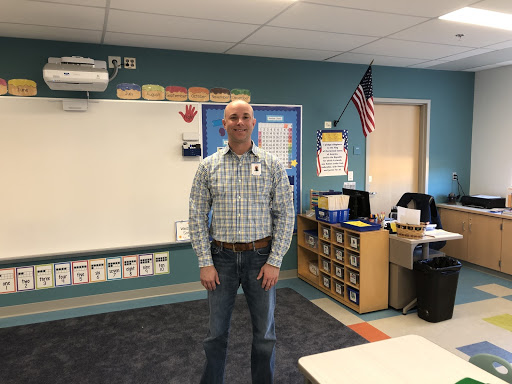 Kind, dedicated, passionate, hard working, energetic, compassionate, and positive: these are just a few of the words new kindergarten teacher Paul White's colleagues have used to describe him. 
In the United States there are about 700,000 preschool and kindergarten teachers. Of those teachers only 2.3 percent of them are male, according to the U.S. Bureau of Labor Statistics. Some may think that there is a stigma surrounding male teachers in a kindergarten classroom. White, however, has found the opposite. 
"I've had numerous supportive families who are excited to have their children in my classroom," said White. " For some students, I have been the positive male role model they've needed as they are coming from a single-parent household."
  As the only male kindergarten teacher at Pine Grove, White's position brought about a change in the school that can really benefit students in the community, colleagues say.
"I think it's unusual to have a male kindergarten teacher, and I think it's great for our school," said Mellisa Gagnon, a kindergarten teacher at Pine Grove. "I think that having different role models is a great idea."
"Pine Grove hit the jackpot when we hired him," said Nicole LaPerriere, the vice principal of Pine Grove Elementary School, where White began teaching this year.
Many first graders don't know what they want to be when they grow up, but for White, this was not the case. 
"When I was in first grade I had a teacher who set me on this path, showing me how exciting learning can be," said White.
In junior high and high school, White worked at summer camps with 5-7 year olds. He would then go on to study teaching at the University of Maine, Farmington. After graduating, he taught in Maine for 23 years before becoming the only male kindergarten teacher at Pine Grove Elementary.
White's passion for teaching the newest generation is evident simply by the smile on his face when he talks about his career. 
"I feel like that age they are still at an early age of learning where everything is exciting and everything is brand new to them," said White. "I love being able to see that excitement in their eyes or just have an opportunity to teach them something new."
The people around White have come to know him as someone who can really connect with his students. Which when talking about kindergarteners can be something that is rather difficult. 
"I remember going in there and he was reading a story, usually I walk in and they notice me and some of them make eye contact. Not when he's reading a story. The kids are just pinned on him," said LaPerriere.
For his students White has one piece of advice that he wants them to take all the way to graduation.
"The biggest piece in thinking about education is to know that at times it's going to be hard work, and not to give up," said White. "My former principal before I came here used to say 'yes school is supposed to be fun, but at times, school's not going to be fun.'"
Leave a Comment
About the Contributor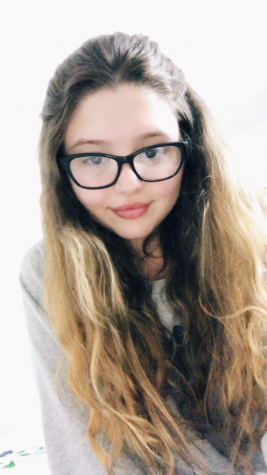 Sophia Mailhoit, Staff Writer
Hi! My name Is Sophia Mailhoit. I'm a senior at Triton High School. I love theater, from acting in plays and musicals, to writing my own shows. I also...