Questioning Midterms and Finals
Midterms and Finals have always been something that teachers and students conflict about.
"Horrible."
This was Senior Cam Dacy's only word for thinking about midterms and finals.
"I feel like we should do them but the amount of content should be cut down. We should take quarterly tests instead of half of the year tests," said Dacy.
Midterms and final exams are one of the most controversial subjects to talk about in school. Are they beneficial? Do they really show how much a student has learned?
Exams are put in place to make sure students have learned what they are supposed to learn and that the teachers did a good job teaching it. 
But there are some students who may be A students and get everything done in class but then when it comes to exam time they might freak out and completely flunk the exam because they're just too freaked out to remember everything they studied.
Tests and exams are meant to be graded and recorded on transcripts. These transcripts are made so higher educations can use them to evaluate whether they will accept students into their schools or not. 
The midterms and finals cover a whole half-year of the school year so there is a lot of information that has to be studied and remembered for the tests. Students such as Dacy believe tests are fine just as long as the tests don't have a ton of content.
But luckily, there's hope, "We began a discussion last month with the program coordinators about midterms and finals.  As a faculty we are just beginning to consider what the value is from these assessments and if they are a valid measure of learning," Principle, Kelley stated in an email. Whether or not they are in fact an accurate measurement is a huge question that is brought up time and time again amongst all teachers, and students. But the good news is, is that midterms and finals are under investigation.
"Semester- and year-end assessments are only useful if they are truly a reflection of what a student learns over the course of that semester or year. From what I understand, not all teachers' assessments meet that standard," said English teacher Ms. Falherty. "In that case, those tests are no different than unit tests within a quarter and therefore exam weeks are just a waste of everyone's time." Exams at this moment in time are highly questioned on accuracy and Flaherty is one of the teachers who wants something done about it.
Every student learns and shows what they learned differently. How adults measure that learning is up for debate.
About the Writer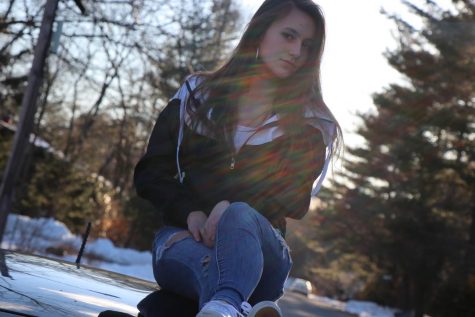 Bonnie Durante, Staff Writer
Hi my name is Bonnie Durante and I'm a senior at Triton high school. I'm a cheerleader and I'm very athletic. I work at Dominos and I love my job....