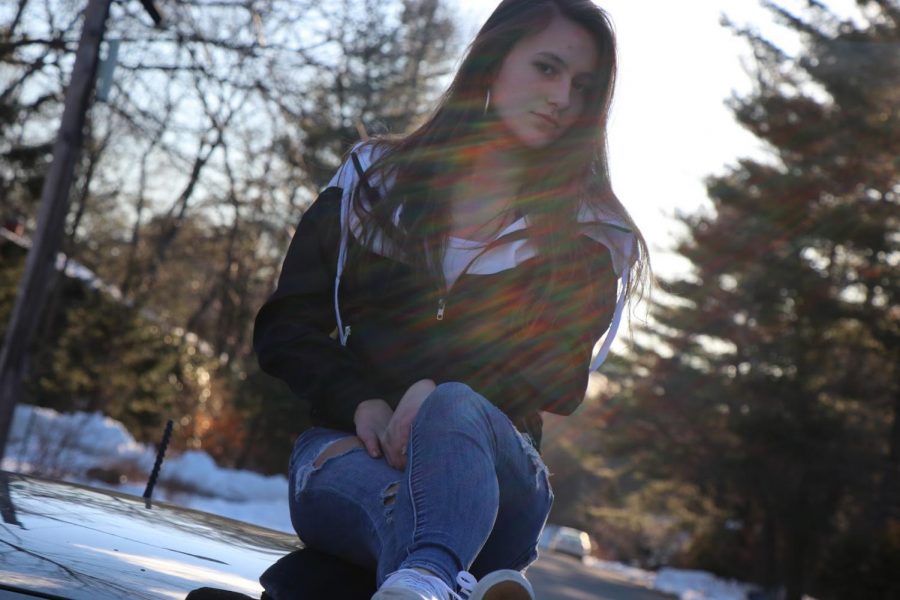 Hi my name is Bonnie Durante and I'm a senior at Triton high school. I'm a cheerleader and I'm very athletic. I work at Dominos and I love my job. I'm not sure if I want to be a journalist yet but I know I want to do something in that area. My goal is to be as informative as I can. 
I think it's very important to spread news around our community because without the spread of news, people can miss important events or warnings.
I want to be a news anchor someday so I really enjoy letting people know what's going on around our school and the world. I would like to go to college for four years for communications and journalism and then go into a fulltime job at a news studio.
You can reach me at:
[email protected]
Bonnie Durante, Staff Writer
Feb 16, 2020

Questioning Midterms and Finals

(Story)

Jan 30, 2020

Defining How Young Is Too Young To Have Social Media

(Story)

Jan 05, 2020

How Disney+ Measures Up to the Other Streaming Services

(Story)

Dec 05, 2019

What do Tritonians Do For Thanksgiving

(Story)

Nov 18, 2019

Flu-Season is Here!

(Story)

Nov 01, 2019

Trashing the Oceans, Warming the Planet

(Story)

Oct 16, 2019

Jacob Burns and His Debut Back to Triton

(Story)

Feb 16, 2019

Students Help to Restore Dunes on Salisbury Beach

(Story/Media)