Jacob Burns and His Debut Back to Triton
Triton Lends another helping hand to encourage a young man to follow his ambitions.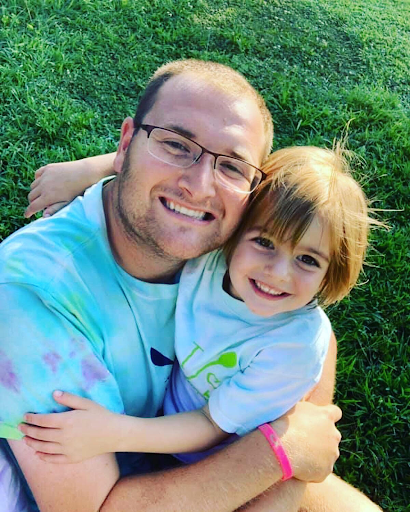 From attending elementary school to graduating high school, Mr. Jacob Burns knew he wanted to be involved with teaching and has never left Triton. 
"When I graduated here, I interned for this (Triton's) theater program all the way through high school, and then I just found that it just was a nice place to be and decided to keep coming back through college and helping out," said Burns. "Then it just worked out that a job opened up and I was like 'hey I live six minutes down the road, this would be the perfect spot.'"
Burns isn't the new kid on the block. Two years ago Burns started substitute teaching in the Triton Learning Center (TLC) program here at Triton High School, and he became involved with the students here. Teacher Mrs. Rebecca Takesian began to work with him in her TLC room and noticed that he, in such a short time, had created strong bonds with every student he worked with. "He really wants to know what we do and why we do it," says Takesian. 
Burns had always been a big fan of working alongside children and developing relationships with them.  He worked in the theater program through high school, and even after graduation he kept coming back. Every break he got in college, he would come back to keep working at Theater Workshop at Newbury Elementary School. At Newbury Elementary, he had the opportunity to work with the stage lighting, and help work with the younger students in the production for their upcoming show.
Takesian said that Burns always has been so passionate about working with others according to those who know him. "He puts the students at ease… he's going to be a great teacher," said Takesian. 
Ms. Canning is a part of the Triton mentor program. According to a study on Ed Week, 'Teachers Without Mentors Leave the Profession Much Faster, Study Finds,'  it is thanks to this program, that new teachers like Burns might decide not to quit after the first five years. "Among members of the original cohort, 86 percent with first-year mentors were still teaching, compared with 71 percent without mentors."
Working with children came easily to Burns, as he's always been involved with the Triton District, and over the years has created bonds and memories with the students and teachers.  
"He is a very funny outgoing person," said Burns's mentor, Judith Canning. "He is a caring person and takes his time with the children he works with." 
Ms. Takesian has worked with Burns and very quickly she had a feeling that "he was going to be a great teacher." Burns has wanted to be in early education for a while, and being a part of such a large department, but small classroom setting is his type of scene.  In Takesian's recommendation letter, she personally wrote of Burns, "Jacob's knowledge, skill, and caring nature makes him uniquely qualified to work with young student."
When Burns began to make his decisions about what areas of teaching he wanted to go to, he had to note all the factors that could change his plan, but as he evaluated his future, he realized he might just stand a higher chance of becoming a teacher. 
"There aren't a lot of men that want to work with kids," Burns explained, "especially the little guys, so I think that was definitely a big contender."
Over the summers, Burns has worked in the Workshop in the Woods Summer Camp, which is now called Tree Top Summer Camp. Elizabeth Simmons, who graduated from Georgetown High School, worked with Burns at the summer camp and had very similar remarks about him. "Jacob is constantly looking out for the people around him. He is very patient and kind, and the kids have so much fun with him. He genuinely cares about the children and can anticipate their needs." 
Burns has high hopes for his future. 
"I would love to work either in our autism program, or even have my own classroom," Burns says. " Just having a variety of different settings it makes you more of an asset to around the school."
Leave a Comment
About the Contributors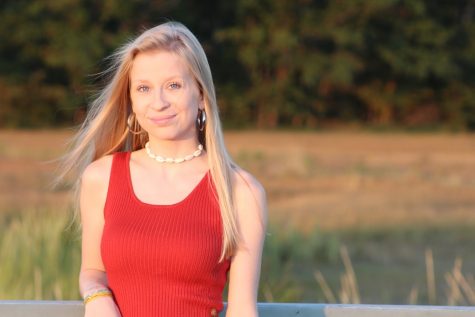 Emily Howe, Staff Writer
 Hi, my name is Emily Howe and I am a senior at Triton High School. I am currently an assistant manager at Market Basket, which made me realize how much...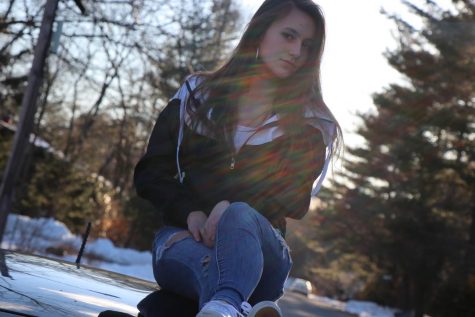 Bonnie Durante, Staff Writer
Hi my name is Bonnie Durante and I'm a senior at Triton high school. I'm a cheerleader and I'm very athletic. I work at Dominos and I love my job....