What do Tritonians Do For Thanksgiving
As Thanksgiving creeps up, fellow Tritonians discuss all their unique celebrations
It's a crisp fall day, the smell of turkey and stuffing fills your senses. 
The heat from the cooking food covers the windows with steam. 
Thanksgiving traditions may seem really fun to some, but to others it could be very strange. 
Many students' traditions vary when it comes to Thanksgiving. Some don't even celebrate it. According to HuffPost Life, "There are 41 million of us out there who won't cook or participate in grandiose poultry dinners this Thursday."  
The tradition that it most common is where families gather around a table and have a huge meal including the main course: turkey.
"I go to my aunt's house, and see family members that we usually only see on special occasions," senior Sophia Mailhoit explains. But she has a meal that differs from usual meals.  "We have mashed carrots and turnips, which is one of my favorite things that we cook." said Mailhoit. She isn't a huge fan of the holiday, but continues her tradition with her family.
"My sister and I always go to our dad's house for Thanksgiving. We put (the TV) on the Macy's Day Parade while my dad and I make the food. We always end up watching the dog show and the football game while the food is cooking," said senior Glory Trelfa. For students like Trelfa, the day is all about spending time with family while watching TV.
"My family gets together at someone's house and we have the usual Thanksgiving feast, but we add in some Italian flare. We have turkey and all that but we also do a baked ziti and lasagna. My family is very Italian so that's one of our traditions," said senior Kaylyn Pesaturo.
Pesaturo included her Italian heritage into her Thanksgiving traditions, when many just stick to the traditional Thanksgiving dinner. 
Vice Principal, Scott Brennan, said he has a big feast with his whole family, and right after dinner they have a ping pong tournament. He doesn't participate in the tournament though, he watches the game.
Some students even do a "Friendsgiving" where either on the day of Thanksgiving, or on another day, will get together and have a big meal of their own. 
"Friendsgiving is when you get together with your closest friends to spend time together and enjoy an informal Thanksgiving meal." said senior Alyssa Stone, explaining what her Friendsgiving means to her. 
To some, Friendsgiving may seem as just a hangout, and not really a meal. But to Stone 
Friendsgiving is special to her because she gets to hang out with her closest friends and just spend quality time together.
Some families even go to the Triton Thanksgiving football game. Ethan Mosteller has his own traditions and attends the game on Thanksgiving. "Me and the boys get together in the morning and are ready to watch a good football game." 
This year senior night is on Thanksgiving morning so be sure to come and support the seniors this year at 10 a.m.
Leave a Comment
About the Contributors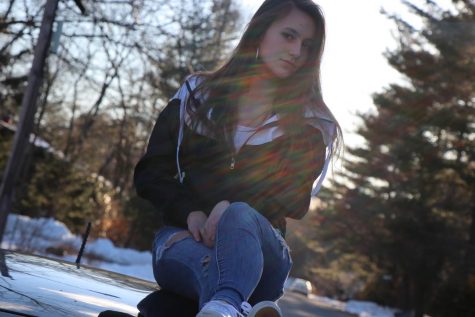 Bonnie Durante, Staff Writer
Hi my name is Bonnie Durante and I'm a senior at Triton high school. I'm a cheerleader and I'm very athletic. I work at Dominos and I love my job....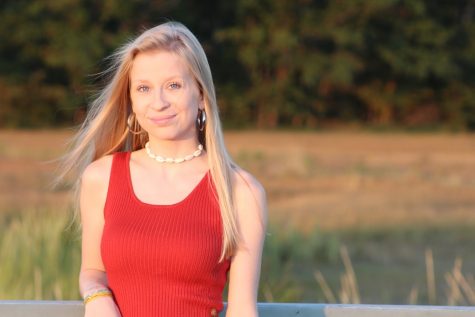 Emily Howe, Staff Writer
 Hi, my name is Emily Howe and I am a senior at Triton High School. I am currently an assistant manager at Market Basket, which made me realize how much...