Learning How to Be An Adult!
Junior Emily Colby expects to learn about the costs of being an adult at the Credit for Life Fair.
"I'm hoping to learn how to budget my money with the salary of my potential future job. Also, I want to learn more about the costs of being an adult, such as taxes, medical costs, car insurance costs and other various expenses that pop up all the time," says Colby.
Each year the Institution for Savings bank hosts a nationally recognized program, The Credit for Life Fair, which is designed to help high school students develop personal financial skills that they will use for the rest of their lives. There are several local high schools participating in the 2019 Credit For Life Fair such as Amesbury, Newburyport, Pentucket, Triton, Ipswich, Masconomet, Hamilton-Wenham, Manchester-Essex, Landmark, Beverly, Gloucester and Rockport. This years Fair will be held at Masconomet High School on May 21st.
Triton juniors have participated in this program for about eight or nine years now, and initially, it was held in Triton's very own gymnasium, according to Director of Guidance, Meghan Ober.
"The Institutions for Savings bank reached out to Triton and Newburyport about this program when they heard of other banks doing something similar. Much of it [the fair] was thought out and planned out by the bank. The fair was originally held at Triton in the gym, but as more students joined and it became a popular event they had to switch it to a larger location," says Ober. "This year we have about 120 juniors signed up to go which is what we typically have."
"
"
"
— Meghan Ober, Director Of Guidance
According to the Institutions for Savings bank website, the fair will be an interactive half-day fair when 11th-grade students play the roles of 25-year old adults and are assigned professions and annual salaries. Then, working within a budget based on their monthly "income," students visit 10-15 booths over 3 hours to make "purchase" decisions utilizing cash, credit, or savings. During the Fair the students will also be faced with a variety of unexpected occurrences, and by the end of the day, the students can check if they have good credit and lived within their budget.
On Wednesday, May 8th, juniors who signed up to go to the fair attended an assembly that outlined their day and gave them a sense of what they will have to do once at Masconomet. One of the representatives from the Institutions for Savings bank, Melissa LaBel, who is the Vice President of Retail Administration, explains how the program is beneficial to juniors now.
"It helps to prepare them [students] for the adult life," says LaBel. "It helps to get them ready for life and expenses of every day whether it's transportation, housing, how you are going to afford to pay for food, and keeping your refrigerator full. So that's really what it's about and helping the students to get their mindset for real life," says LaBel.
This half day experience is supposed to be a fun and positive way to learn how to balance expenses of life as an adult while getting off the typical school campus and even getting a free lunch.
"It's one of the few things that nobody complains about," said Ober. "It's so popular so there will be a lot of people there which is the only negative I can think of. Usually, the feedback is very positive and they [the students] like the opportunity to put themselves in the mindset of what career they want to have and getting to know how it feels and to put a real-world application to some of the things they [the students] are learning," says Ober.
About the Contributor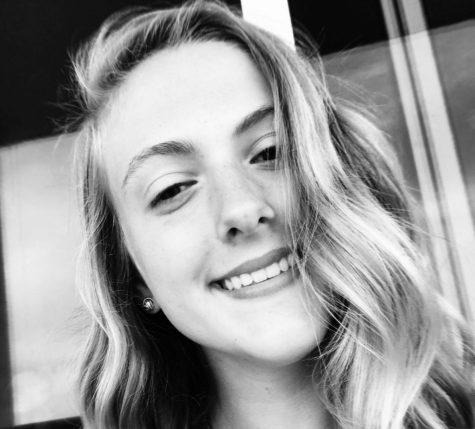 Caitlin White, Staff Writer
Hello there, my name is Caitlin White, and I am a junior at Triton High School in Byfield, Massachusetts. I work at Marini Farm in Ipswich, Massachusetts...