A Girl With a Whole Lot of Baggage
An in depth look on Ariana Grande's new album, thank u, next.
Who do you think of when you think about long, cherry-red hair and a high pitched voice? Ariana Grande became famous from her role as 'Cat Valentine' in the 2010 Nickelodeon show, Victorious along with her co-actress and singer, Victoria Justice. Later, the spin off

show Sam and Cat was released, where Grande played her same role, Cat Valentine, alongside Jennette McCurdy from iCarly. She started her singing career much before the show came out, but what makes her different from any other teen idol like Miley Cyrus or Selena Gomez? Well, to put it simply, quality. Authenticity. Style. Distinction. Originality.

Ariana Grande released her 4th studio album Sweetener this past August, so it was quite a surprise when she announced her newest album, thank u, next, early last month. Most artists wait much longer to release a new album, but not Ariana. Being the inspired artist she is, she wowed her fans by not only releasing an album so soon, but for writing very personal songs that many people can relate to. During production of the album, she said the music was the only thing keeping her sane, given the struggles she's endured. On the album, she co-wrote with many musicians including Max Martin and Victoria Monet.

Ariana has gone through quite a lot recently. Between the Manchester, England concert bombing, her public breakup with her ex-fiance, Pete Davidson, and the death of her ex-boyfriend, Mac Miller, she has had a lot to write about. This album is like a diary of her feelings and experiences, which is probably why her fans adore the album so much. She is very open and honest with her fans, giving them the feeling of a close relationship.

Soon after the time of his death, Mac Miller fans were harassing Ariana and blaming her for the sudden tragedy. This obviously deteriorated her mental health, and caused her to not be active on social media. However, she broke her silence on November 1st, tweeting out 'thank u, next.' Some days later, she released the song as the lead single off her upcoming album. The near three and-a-half-minute track is adored for its fun, catchy chorus but is also being praised for the mature lyrics of the song. In this, Ariana lists off her most famous ex-flames and thanks them for everything she learned being with them, and even making a tribute for her late ex Mac Miller.

When Ariana released singles such as "7 rings," "imagine,"  and "thank u, next," each of the three songs rose to the top of the charts because of her trap-pop sound.  Her sound has matured over the years since her first album, Yours Truly dropped in 2013.  After her album was released  through Republic Records, every song on the album was in the iTunes top 50. The lyrics are very relatable and the iconic Ariana whistle tones (the highest register of the human voice) are what hooks the listeners each time. She writes her music with her heart and soul in each line and it is obvious that she takes her real life situations as inspiration when writing. It is not hard for these songs to get stuck in your head as they are playing on every hit radio station.

Ariana never disappoints and her spots on the charts prove it. Some highlights on her album include NASA, the vivacious and bubbly track dedicated to a smothering relationship that needs air which became a fan favorite already. Though the song is in a pretty standard structure, we recommend it for subject matter. There seems to be a lack of songs about still loving someone but wanting space, and there are next to none that are as upbeat as this song.

Another highlight off the album is "fake smile," which opens with a sample of Wendy Rene's 'After Laughter.' This song seems very personal to Ariana, all about her finally addressing and accepting her anxiety. With lyrics such as "I can't fake another smile, I can't fake like I'm alright, and I won't say I'm feeling fine, After what I been through, I can't lie," the lyrics that are very applicable to her life, and relatable to many others having similar struggles as well. Comparatively to her album Sweetener, which seemed to be about Ariana putting on a strong face, this particular deep cut seems to really highlight the vulnerable tone of her album.

Possibly one of the most experimental tacks on the album, the song make up is a personal favorite. With the dollhouse-synth tones, this song delivers play-on words with the ups and downs of a relationship and beauty products.

The album takes a turn around the eighth song, ghostin. On this particularly track, Ariana sings about being in a relationship with someone but thinking about another person the whole time. This song was so personal to Ariana, she asked the song to be removed from the album but her producers insisted. She even removed this song from her tour set list, and when a fan asked on Twitter if it would be added, she responded with "if i can get thru it yea but right now it's not on the set list. i jus want to have a good time with y'all and like …. make it thru the show lol. love u sm. thank u for showing this song so much love. it means a great deal."

The new album thank u, next, should be on all of your playlists. No matter what mood you are in, her songs will enhance your self-love and acceptance, and there is no doubt about that. Next time you are in your car, turn on any radio station, and when you hear Ariana's operatic voice, try listening to what she's really singing. Feel the music.

Vevo
About the Contributors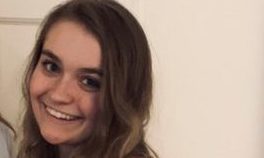 Bridget Tucker, Staff Writer
Hi! My name is Bridget Tucker. I'm a junior at Triton High School, and my favorite pieces to write are editorials or surveys. In my free time, I like...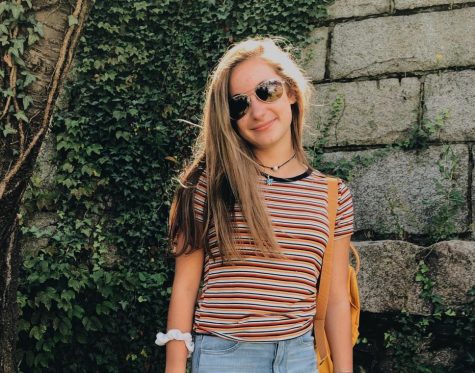 Kaylyn Pesaturo, Staff Writer
My name is Kaylyn Pesaturo and I am a 17 year-old Junior here at Triton High School. For the school paper, I like to write entertainment news that our...