Triton Gives Back
The Girls Varsity basketball team ran a clinic for some special olympians last December and it was a day the program will remember forever.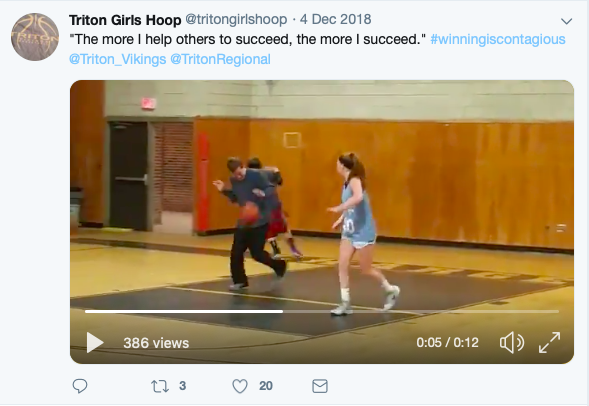 Hang on for a minute...we're trying to find some more stories you might like.
Click here to hear a podcast of this article.
"My favorite part was seeing the smiles on the faces of the special olympians when we were playing with them because they do not get a lot of opportunities like this to play with unified players," said junior, Emily Colby.
The Triton Girls Varsity basketball team volunteered to run a clinic for the Haverhill Stars, a special olympic basketball team, in December of last year.
"When I was in college at Holy Cross the women's coach there always had his players go out and give back to the community. This was something that had been in the works for two or three years now, and we finally were able to figure out a day to make it happen. I think it is really important for you all as players to realize the value of giving back to the game that's given you so much," said Coach Daniel Boyle.
At the clinic, the girls ran basketball skills stations, with each station focusing on a different skill in the game of basketball.
"I was surprised at how good some of them were," said senior captain Bridget Sheehan, about the special olympians.
The drills and stations were just a warm-up because a dribbling relay race followed. Then finally it was game time.
"The best part was watching Erin Power working with and dribbling the ball with one of the special olympians on the floor. Just watching her be patient and they were the only two people on the floor, it was as if they were the only two people on the planet at that moment. It was something special," said Coach Boyle.
The first game was a typical friendly scrimmage between the two teams. After that game was over the varsity team and the players were mixed together for a unified game.
"It felt really good and fulfilling to help them out, and it made me open up my eyes more to see that even though some of the people around us may have a disability they can still be good at sports. Also that they are just like us even if they have a physical or mental disability," said Colby.
The moments shared on that Tuesday night will stay with the Haverhill Stars, the Triton girls, and the coaches for as long as they will remember. Everyone was expressing so much gratitude towards the program and explaining how much fun they had that Coach Boyle says he will make plans to go back at the end of the season and for years to come.
"Anytime you get to watch your players coach other people it is one of the greatest experiences that there is because you know that the lessons you've taught your players are the lesson they are teaching other players and giving back to the game that as coaches we love so much. It is truly is one of the most rewarding experiences there is as a coach to watch your players give back to other people," said Coach Boyle.
About the Writer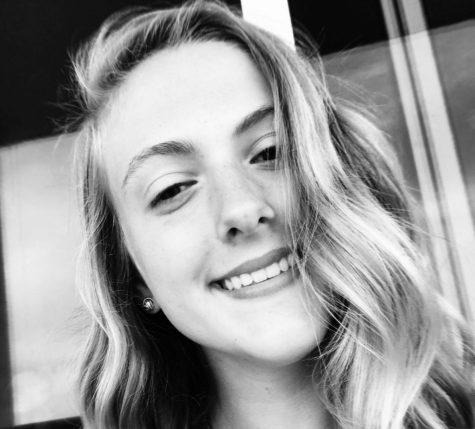 Caitlin White, Staff Writer
Hello there, my name is Caitlin White, and I am a junior at Triton High School in Byfield, Massachusetts. I work at Marini Farm in Ipswich, Massachusetts...