After 32 years of running, they finally made it
The Triton girls cross country team haven't been undefeated since 1986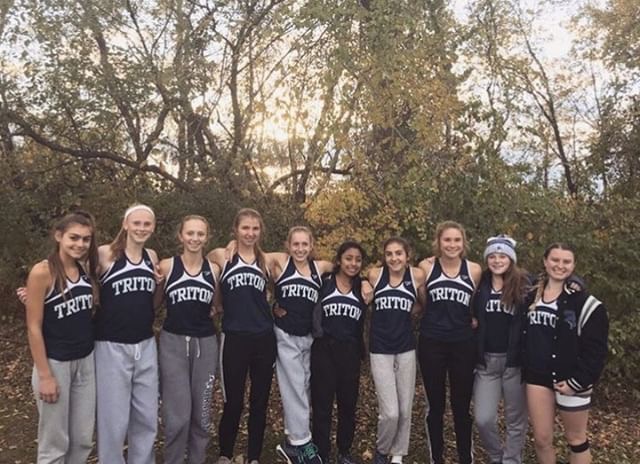 For the first time in 32 years, the triton girls cross country team has gone undefeated.
"I never thought I would play a sport that would win a CAL, and it still hasn't settled in that we have one of the best records in Triton history," said junior Kerry Power.
The Triton Cross Country team finished their regular season just this past week with a record of  10-0. The students of Triton have been hearing the team's accomplishments over the morning announcements frequently this year and that's all due to their high performance in running. Student Kerry Power and junior captain Laney Towle share their experiences of their team and the season.
"We stayed focused, but at the same time we had fun, so our coach really works on balancing our workouts," said Power.
The team's coach, Mr. Joseph Colbert, balanced their workouts by having a lighter workout one day and a heavier another to keep the runners healthy.
When it comes to teams a special bond forms between all of the players that makes them like a family.
"It's a big family with the boys and the girls teams," said Power. "And think that we both support each other and care about everyone." They are all in it for each other and not just for themselves.
Being undefeated is great, but the team had to endure challenges that they would just have to push through to get the win.
"The heat and the hills and a lot of people on our team have asthma, so that played into effect," said Power. "So we really need to push ourselves in uncomfortable situations to come out with the win."
The team will be loosing only one senior next year, however since they have such a young and strong team they will be able to continue on without having large repercussions.
When it comes to records broken, there were a lot of them this year.
"I actually don't know how many new records were set," said junior captain Laney Towle. "I think Ellie [Gay-Killean] set a bunch for course records."
According to both Power and Towle, they have strong underclassmen that will be able to carry the team through the rest of high school.
As a captain Towle had to take on a certain role and mindset to achieve her goals and the goals of the team.
"There's a fine line between friends and helping them reach their goals and build their confidence."
"They're a very talented group of athletes," said Colbert. "It's a deep group because  everybody assumes were winning because of Ellie and Sarah [Harrington], but it's actually a really talented group, there's five or six of them that are pretty good."
According to Colbert, the team really supports each other and pushes each other to do well in practices and workouts.
"They all come back next year, there were no seniors in the group, so the plan for next year is to try to take it to the next level," said Colbert. "They won a Cape Ann League Championship, we want to see how far we can go and hopefully go to the national championship next year."
The team got second place overall in the CAL's on Thursday.
About the Contributor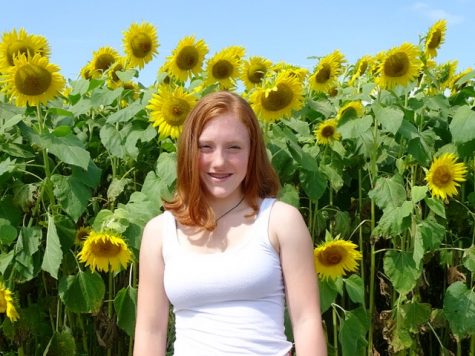 Karoline Jacobs, Staff Writer
Hi, my name is Karoline Jacobs, I am a 16-year-old junior at Triton High School. I am from Newbury, Massachusetts and I work at Colby Farms. I enjoy covering...