Fiddler on the Corner
New Triton Math Teacher Brings Fiddling Hobby To Classroom
Following the sound of the fiddle will lead you to new Triton math teacher Aram Hollman, who is looking this year to challenge students.
"I like making the light bulb go on," Hollman said.
In his twelfth year teaching, Aram Hollman finds himself in a different atmosphere than what he is used to. Before teaching, Hollman worked as a computer programmer and, later, in darkroom photography. Then, when he became a teacher, he taught in schools far more crowded than Triton.
Having taught in Everett, Natick, Lawrence, and Springfield prior to finding himself on Triton grounds, Hollman recalled a level of tension and stress in those other schools that he feels is less apparent here at Triton, whose student population makes up half that of Everett High School's which is where Hollman last taught. "[Triton] kids are polite, thoughtful… I like that."
As he grows comfortable in the new environment, Hollman said he still brings with him the joy that drew him into teaching in the first place.
"I like making kids try," Hollman said.
Socially, Hollman looks to create a balance. In his twelve years of teaching, he said he has learned "just how important social relationships with kids are," and said that it's harder for students to learn without having some sort of social connection with their teachers.
As for his life outside of school, Hollman expressed his love for music; he considers himself an amatuer musician, having experience singing, playing the guitar, and playing the fiddle. He plays in a band called The Klezniks, where he either plays various instruments or sings, and he has won several fiddling contests at the Lowell Fiddle and Banjo Contest, the Bolton Fair, the Rochester Fair, the Blandford Fiddle Contest, and the Red Apple Farm fiddle contest. Students have seen Hollman play the fiddle during class in the first few weeks of the new school year.
Hollman's fiddle playing has been a main attraction for students.
"It's definitely interesting," said Simon Bissell, a junior in Hollman's Algebra 2 class. "[The class] liked it."
"I love it," said Ryan Nolan, also a junior. "It makes me want to get jiggy."
As one of the newest additions to the math department, Hollman looks to make his mark on Triton by sharing his musical hobbies with his students, and making the light bulb go on.
Leave a Comment
About the Contributors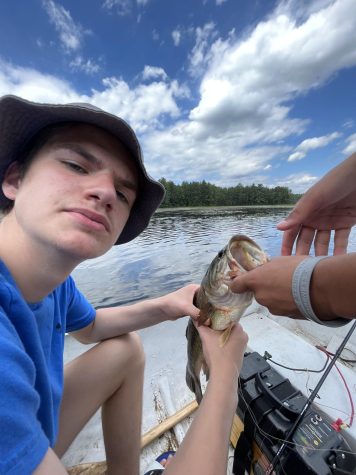 Aiden Szymanski
My name is Aiden Szymanski. I am a junior at Triton High School and a staff writer for the Triton Voice.

Outside of school, I keep myself busy with...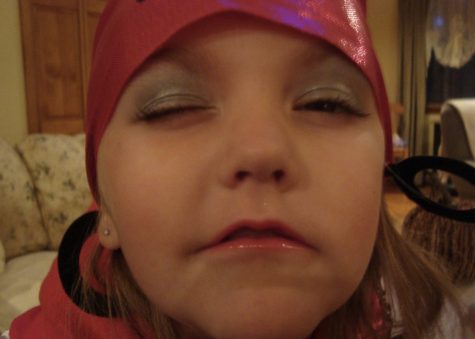 Alanna Sparks, staff writer
Hi! My name is Alanna Sparks. I'm a junior at Triton High School, While at school I look forward to some classes like forensics , journalism and vtv,...