Continued Success
Following up one of the most successful wrestling seasons in school history, the Triton squad is looking to continue its dominant efforts this winter.
 After winning the CAL title, along with the Division 3 North Championship, the vikings are excited to pick up right where they left off. 2020 saw a lot of changes made to the wrestling scene, but one constant was still looming, a winning season for Triton wrestling. 
Head coach Shawn McElligott won his 400th match with the team just under five months ago, and he already has his eyes set on 2021.
 "Last year was awesome." said McElligott, "… were ready to get right back on track very soon" 
The vikings lost a solid group of seniors lead by captain Hayden Delisi, Chris montes, and Hunter parrott, but the upperclassmen left a strong group of kids to follow in their footsteps. The season is still about a month away but senior Dylan Merrill says the team is already running practices to prepare. 
"We're doing everything we can to make sure we stay at the top this season," says Merrill, who has been wrestling varsity for two years.
Accompanying Merrill this season is a good group of varsity returners including, Seniors Alex Montes and Zander Rolfe, along with some underclassmen who are ready to step up. Although Triton will be one of the state's favorites for this season, the guys know that nothing is guaranteed.
"We have to work everyday, and let things fall into place," said Merrill.
This season should be another dominant season from the vikings who are poised to make another deep state tournament run. As the winter nears closer, Triton wrestling is preparing to prove how good this program really is.
Leave a Comment
About the Contributor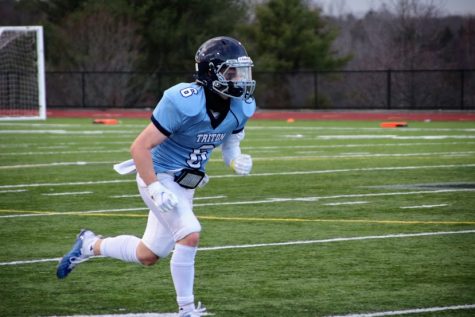 Jared Leonard, Staff Writer
Hi! My name is Jared Leonard, I am a senior at Triton High School. I spend most of my time playing sports and hanging out with my friends. For the school...