Finding a new path
The vocational career search continues for students at Triton High school
The brightly lit library of Triton high school was filled with students during advisory at 9:00 a.m. on November 3rd. Jennifer Jones, the librarian at triton put together a career fair of vocational businesses to introduce to interested students.
The business fair supplied lots of information and snacks. Students were able to talk to and learn about training programs and entry-level jobs that support a living wage and benefits. Community colleges came promoting certificate training programs as well as Whittier and Essex tech for evening training programs. This is the 3rd year Ms. Jones was able to produce this event.
"We work to identify careers of fields that students have interests in so we have those represented." Ms. Jones said. 
Ms.Jones connects with businesses to see who is willing to broadcast their jobs and careers to the students. 
"I also worked in the other direction. I looked on job sites like Indeed and I did a search for entry-level jobs and companies in this area to see if they had interests." Ms.Jones finishes.
Ms. Jones pulled together some information about these businesses beforehand to make sure the kids at triton really enjoyed their time in getting to know about different life paths they could potentially be interested in. 
Natalie Indingaro, a junior, went to the fair and had only good things to say about it. 
"The vocational offered a lot of different businesses," Natalie says.
"The people there who spoke were friendly and were about what they were talking about. 
"there were a lot of students down there when I went, everyone seemed to have interest in at least one business" Natalie concludes her time at the fair was well spent.
This definitely was an important fair to have with students looking for a path in the vocational and tech industry. 
It is important for students to have knowledge of what opportunities they might want to take past their educational years. Students at this fair were able to identify some core businesses around the area to help them have a better understanding of where they want to take their next step after graduation 
The snacks there definitely helped the hungry students become more eager to learn about these places of work as well. 
Bella Rosenau, a junior, listed a few yummy treats handed out. 
"They had chips, candy, and I got a cup," Bella says.
The vocational fair was very important for students and shared a lot of great information about the different types of working fields you can take other than college, it was a creative and fun experience for the students. 
Leave a Comment
About the Contributor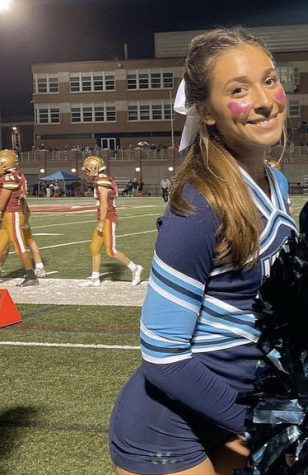 Sofia Savino, staff writer
Hi, my name is Sofia Savino. I am a junior here at Triton. I am a cheerleader here at the school. Outside of school, I work at a Mexican restaurant and...