Big Move, Little School
Mr. Celia moves up to assistant principal
Joseph Celia is making the difficult move during a difficult year to Vice Principal of Triton High School.. He has been working at schools since he was 23, and first started counseling at Lawrence High School before moving to other jobs. He came to Triton seven years ago, and came here as a marketing teacher before moving on to history, special education, and then finally adjustment counselor. Now, Celia has found a position as vice principal here at Triton, but says that the transition has not been perfect.
"It's a shift, and you have to make that shift in your head." Celia told the Triton Voice. He says that being a disciplinarian is a difficult aspect of the job, and that he rarely had to be stern in his prior positions at Triton. He said that the primary focus of the adjustment counselor was to build relationships with students. As vice principal, he now has the added responsibility of enforcing the school rules. However, he seems to have made that shift already, as said by the principal, Mr. Kelley, "He has done a terrific job starting what has been a challenging start of the school year." 
Celia grew up in Lawrence, and attended Lawrence High School, where his father taught. When asked about whether or not that was an inspiration for him becoming a teacher, he said he hadn't really thought about it before, but that he definitely does admire his father. Before teaching at Triton, Celia taught at his Alma mater, as well as Tewksbury. He has also been in and out of the restaurant business, and said he has no plans to go back into it at the moment, but hasn't written it off completely, despite it being a lot of work. Celia says he "is not sure" about future plans, but has made it clear that he welcomes change and embraces different careers, as opposed to sticking with one until he retires.
No matter what, he will be fine wherever he goes. Junior Cooper Campbell says that he is "a man who loves his job very much", and Dr. Eric Champy says that wherever Celia is at Triton, he will be loved. Vice Principal Scott Brennan says that he is a great man who understands kids. Whether he is a Vice Principal, class teacher, or adjustment counselor, Celia will continue to do what he loves in building relationships with students.
Leave a Comment
About the Contributors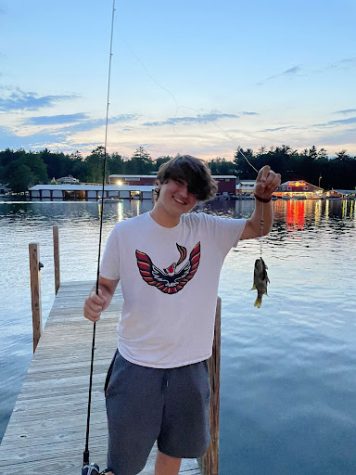 John Serino
Hi, My name is John Serino, and I'm a junior at Triton High School. Currently, I really like playing football and working after school and on weekends....
Sam Mollineaux, Staff Writer
Hello, my name is Sam Mollineaux and I am a junior at Triton High School. I like to run, fish, and watch movies. I am a lifeguard. I live in Newbury with...