New Year, New School, Same Goal
Miss Rihanna Anderson has no doubts that her efforts at Triton will dramatically improve students' lives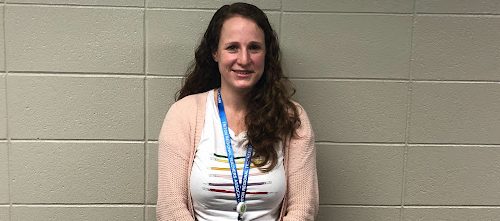 A new face to the Triton community is bringing a positive attitude to her room, and she's working hard to help those that may find themselves in it.  
In previous jobs Rihanna Anderson has done work in similar situations: helping students with prolonged periods of absence catch up on work they missed, and working to develop necessary mental skills for each of her students. 
Transfering here from Beverly High school, Anderson is instrumental to the mental health of kids at Triton. While she's working with parents, hospital staff, and therapists, she's helping children ease back into Triton High School after they return from hospitalization or prolonged leave. The LIFT (Learning Individualized For Transitions) program, coordinated by Anderson, prevents higher incidences of hospitalization by giving students a lot of support. One of the ways that she does this is by providing the students with different ways to handle their anxiety or other mental, emotional, or physical health challenges that  they are facing.  
"After they leave us they leave with a set of skills they didn't have before," said Anderson.
Anderson has been making an impact on the students here at Triton and her hard work and dedication to the program has not gone unnoticed by staff and faculty members. Ms. Briley, the now-head of the students' wellness department, has been eager to admit that Ms. A is a respectable, professional, and motivated new member of the Triton community.
"Ms. Anderson had done her homework about the LIFT program, said Ms. Briley "She spoke to a similar program at Beverly High School to be sure she knew about the program. Ms. Anderson came highly recommended from colleagues that I had worked with in the past and really respected." 
Briley has also been open about how Ms. Anderson is able to handle adversity and challenges that may come her way within the school.  
"Ms. Anderson has been a rock star! A pipe burst on the first day of school and displaced the program into her office and she just rolled with it." said Briley.  
Anderson could not have done all this alone. She has worked with a team of Triton staff members, including Ms. Bibeau, Ms. Marcheterre, Mr. Fidler, and more. When asked about Anderson, Ms. Marcheterre, the school nurse, had this to say about her: "Ms. Anderson has been a positive influence on many students since arriving at Triton High School. She is bright, cheery and very welcoming to all students who have been working with her … All of the students that have been working with her report that she has been supportive to them and frequently want to meet with her when having a hard time."
While her colleagues keep in touch with the students' academic strategies, Ms. Anderson is the one that actually handles the students themselves. 
Ms. Anderson deals with students in a special room dedicated to LIFT students. The room is adorned with a kitchen, break room, and lounge, creating a comforting environment for the students. Ms. Anderson tests the mental health of her students in a process called screening. Students have to hit a specific criteria to be eligible for the LIFT program, and it is all related to their mental state. The BRYT program network wants to expand in the future, because as of now the system is somewhat limited geographically. It's prevalent in the northeast and northwest of the USA, but not too much elsewhere.
Ms. Bibeau, school counselor and colleague of Anderson, spoke highly of her. "Ms. A is a kind young woman who has lots of drive and passion for helping students. We are super pleased to have her with us at Triton."
Ms. Anderson is personally very excited about the move to Triton. She loves Triton, but is not a fan of the traffic required to get here. If it wasn't for the pipe burst in her first week, things would have gone absolutely perfectly. When she's not at school, it's likely you'll find Ms. Anderson watching television with her bernedoodle, Lily.
Ms. Anderson seems to love her job helping the students of Triton. She wants a secure future for these children, and as she puts it, "when students feel safe, they do well."
Leave a Comment
About the Contributors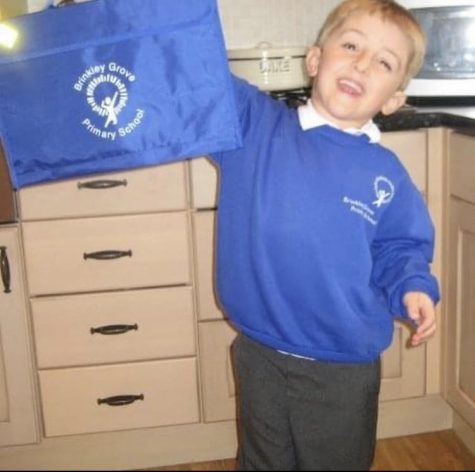 Sam Lind, Staff Writer
Hello, my name is Samuel Lind. I'm a senior at Triton High School, part of the class of 2022. Inside of school, I enjoy history and Poli-Sci classes,...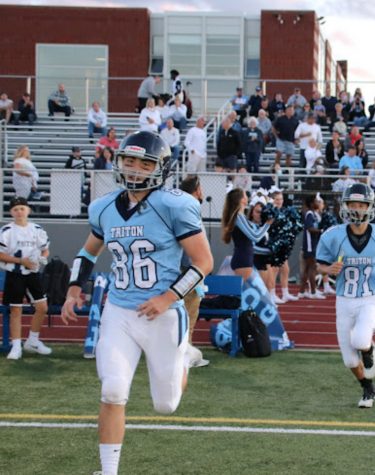 Louis Bohlen
Hello.  My name is Louis Bohlen.  I'm currently a senior at Triton High school. 

I play football for Triton.  I have a sister and enjoy getting...