New Teacher at Triton takes on corona and new job
Cowen makes a big impact on students and triton staff after starting fresh during a global pandemic
Often, students don't stop to think about the things around us such as the new teachers at our school. Blythe Cowen, the new history teacher at Triton high school who was in for a challenge when moving, and starting at a new school during the pandemic. 
Mrs. Cowen had just moved here from Hull, Massachusetts where she taught history when she then made the big decision to switch schools to Triton, and moved up here. She had her interview over zoom, and hadn't even gotten to see the inside of triton before she had gotten hired. When asked why she made the decision to come to triton, she said "I liked the message of triton, that every student has their own voice here." 
  Mrs. Cowen said that becoming a new teacher can be extremely scary, but there is always a light at the end of the tunnel. She started in a completely new area, at a completely new school during a worldwide pandemic. At the time of this writing, She had not  yet met her students in person, yet they have met her. Meeting her students over zoom, she hasn't had time to get to know, or connect with her students. Yet so far, other teachers and students say she has been an amazing addition to our school, and very pleasant to be around. 
According to other teachers and students at our school, Mrs. Cowen has been an amazing addition to the triton staff, and only good things have been said about her. Mrs. Lisa Hertzl, who has been a part of the triton staff for more than a dozen  years, has amazing things to say about the new teacher. Mrs. Hertzl said "She has seamlessly joined our department, and school community, and has brought a lot of great experience and insight to us."
Another veteran of the history department, Mr. Dan Boyle also had very kind words to say about mrs. Cowen. "She has already been a wonderful addition to our department and brings a wealth of knowledge and experience from other places that she has taught." 
` Both teachers agree that she has brought much knowledge and positivity with her presence. They both say that with the current situation, she has made the most of it, and done an amazing job fitting in and being a great teacher during the pandemic.
Not only are other teachers saying good things about the new teacher, but so are the students. After speaking with one of her students, Emily Johnson, There was more amazing things to hear about Mrs. Cowen. "She does such an amazing job teaching history, I find myself wanting to actually learn more, she makes history class more interesting." After talking with Emily, it gave a different perspective, Mrs. Cowen has made a very positive impact on the students as well as the triton staff. 
With the current circumstances, it makes it hard to consider other things that are happening around us. With the pandemic we would expect new teachers to be confused, and scared to teach students, and maybe not do as well as they usually would, But Mrs. Cowen has broken those expectations and showed a lot of people her amazing teaching skills and knowledge at Triton High School. 
.   
Leave a Comment
About the Contributor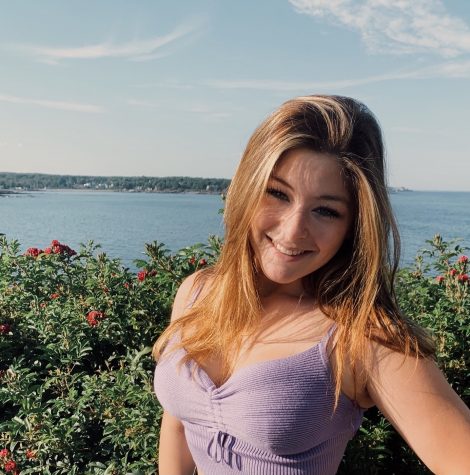 Lauren Hall, staff writer
Hi, My name is lauren Hall, and I am a senior at triton high school.

Inside of school I do winter and spring track, and I am also part of the SADD and...