The best of the Resorts
From scenic views, knee deep powder and uncrowded slopes there is much to offer between local and out of state ski resorts that have vast differences.  
 From a unique destination which allows for year round skiing and snowboarding to a resort without snowboarders: the east, west and international  ski resorts have plenty to offer varying in many different ways. Ski Bradford, Bretton Woods, Sugarbush Resort, Alta and the Swiss Alps were all evaluated based upon terrain, accomodations and other measurements. 
Ski the East : Ski Bradford
Bradford ski area is targeted towards beginners who are looking for a close by hill which is easy to get to. The terrain provides 13 trails which are very short with a summit elevation of 272 feet.  Ski bradford is a perfect place for families. The resort located in haverhill offers to those families and friends who want to stay close to home as well as to those inexperienced skiers. Because of this parents can avoid worrying about accidents on the hill or their child being run over by another skier or snowboarder. Bradford offers several green circles,  a number of blue squares and numerous black diamond trails. The main drawback of the mountain is that the area has no lodging nearby and due ti its small size, may not be the fit for those skiers who are more advanced.
Ski the East : Bretton woods
Bretton woods is the home of New Hampshire's largest ski area which offers a total of 63 trails and 35 glades.  Bretton woods includes 10 lifts, and a new skyway 8-passenger Gondola and four high-speed quads. Bretton woods makes snow on 92 percent of trails and even offers night skiing for those who want to stay on the slopes after dark. Bretton woods has been recognized by SKI  magazine readers for #1 snow, scenery and grooming in the east. The resort also has a new T bar and lodge found off of the relaxing trail called 2 mile home. The T bar brings you to a cabin and is surrounded by trees and moguls. This trail is a perfect for adventurous skiers who love glades as there are no groomer paths meaning no easy way down!  Across the street from Bretton Woods is the Mount Washington Resort a 4 star hotel which is a New England retreat of presidents, poets and celebrities. Overall Bretton Woods is popular and a perfect fit for those who love scenic views, excellent snow conditions and for those who love glades.
Ski The East: Sugarbush resort
Sugarbush resort overlooks the Mad River Valley of central Vermont set between the two ranges of the green mountains. With 111 trails and 16 ski lifts sugarbush has much to offer. The mountain consists of 3 peaks and is connected by a 20 minute quad ride across lincoln peak to Mount Ellen.  Over at Mount Ellen which really stands out is that the resort has a renowned program for the blind, deaf and handicap skiers brought by the dedicated staff. They also offer programs for young children including the mini blazers and micro bears while the elderly 90 years old and up ski for free. Sugarbush also has a great variety of lodging accommodations including the clay brook lodge hotel located on the base of the mountain. The clay brook hotel offers a heated pool and hot tub facing the frontside of the mountain. For backcountry skiers between the valley there is an unnamed remote trail, where you can escape the crowds and ski through guaranteed glades where at the bottom of the trail a bus will pick you up and bring you back to the base of the mountain. 
The west coast: Alta

"

"The mountains are so huge, you feel like you are in a snow globe.

— Henrik Ernst
The exclusion of snowboarders makes this destination perfect for skiers. With over 116 runs, and of  55 percent advanced trails makes this the mountain leaning towards the difficult side. Alta receives an average snowfall of 547 inches per year so expect lots of soft turns and lots of powder. Ski magazine editors agree that "it's the best snow on earth." Only 45 minutes from Salt Lake city airport this ikon pass mountain promises some of the best snow.  To take a trip back in time ride up the magic carpet through a 600-foot tunnel and enjoy displays of old photographs and mining implements.
"It was too much snow for a man like me," said Henrik Ernst who has skied Alta, Snowbird and Deer Valley. "The mountains are so huge, you feel like you are in a snow globe." 
 The swiss Alps: Ischgl
Ishghl is an expansive ski area in the alps that borders Switzerland and Austria. It has a long season compared to other resorts in the east which runs throughout early November to the end of May. There are over 239 km of trails, most of which are above the treeline. This resort has terrain for all levels of skiers from beginner to intermediate to expert and backcountry adventure skiers. You can cross the border by skiing from one side of the mountain to the other and  by skiing from Austria into Switzerland. In addition to downhill skiing it also has 70 km of cross country ski trails, a natural ice rink in the middle of town and a 7km long toboggan run. There are numerous restaurants ranging from brilliant mountain huts to posh gourmet hotel restaurants scattered throughout the mountain. Overall ski resorts located internationally are very different from resorts located in the East and West. 
"Don't leave your friends because its very easy to get separated due to the massive size of the ski area," said Helmut Ernst who has skied in the swiss alps, east and west coast. 
Opinion
In my opinion since I've only skied the east coast and have only heard stories of the other big resorts mentioned, it has only further  inspired me to visit these places out of country and out west. In the East Coast I have skied Bretton Woods which has great glades and is classic east coast skiing with the best views of New England and awesome snow conditions. I am not a fan of Bradford due to its small size but it is perfect for beginners and is a great learning base for starters.  My favorite out of all mountains in the east is Sugarbush because it has much to offer with all different types of terrain and even features castlerock which is an experts only lift that includes some of the hardest trails in the east. For backcountry skiing there is no other trail that beats the famous which we call "bus run" an exclusive trail that actually doesn't have a name and not many people know about, which runs in between the valley. 
Ski resorts are varied as the earth itself and all ski areas allow to have an immense amount of fun and exposure to the great outdoors.
View Comments(1)
About the Writer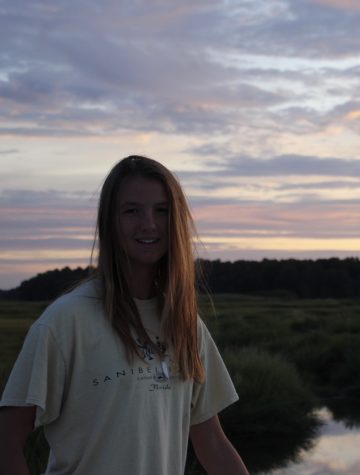 Heidi Ernst, Staff Writer
Hi, my name is Heidi Ernst and I am a Junior at Triton High School. 

When I'm not in school I run cross country, track and ski in the winter. I work...