Happy, Dynamic and Witty
New Teacher Benjamin Swartz
At Triton Middle School in room 222, Mr. Benjamin Swartz's back is turned while sitting at a desk with his student facing the wall. He points out numbers on the worksheet, counting out loud. It has been been a particularly quiet day, until the lunch bell rings directing Swartz's attention to the person standing behind him.  
While Mr. Swartz  is enjoying what he is doing now, his goal is to be a full time History teacher. "I always enjoyed working with kids and enjoy passing knowledge onto people."
A graduate from Westfield State University and now attending Gordon College to get his Masters degree, Swartz is now working as a teacher's aide at Triton Middle School. He previously worked at Haverhill High School but then decided to work here when he found out the pay was the same and that it's closer to home.  
"I liked the location it's very close to home, said Swartz, I was familiar with a lot of the kids already from working at the boys and girls club."
By changing schools he seemed to challenge the trend that most teachers seem to take. According to Ross Brenneman, Education Week Teacher, "Studying a cohort of 1,990 first-year public school teachers beginning in the 2007-08 school year, the study found that after five years of teaching, roughly 70 percent of the original cohort remained in their original schools, 10 percent had moved schools, three percent had returned to teaching, and only 17 percent had exited the profession."
Now he is enjoying working with his 8th grader student one-on-one and also helping out with the other kids. 
"It's a good group of kids I like working with them, they're a lot of fun," said Swartz.  
Not only does he like working with the kids its seems his coworkers like working with him too. Chris Astuccio, Swartz's coworker added,"My first impression of his was that he is a super nice person.   He is patient and kind as a teacher working with an autistic student. He is always looking to improve his knowledge base with regard to instruction." 
  He is new and is excited to learn  from the veteran teachers, like Mr. Connell, who he works closely with and looks up too. 
" I want to make a lot of progress with my student I'm working with, have him meet all his goals and to grow a little more professionally too. Be more like Mr. Connell."
Teachers that he works with seem to feel he is on the right track, such as Mr Connell who added, "Mr. S was very enthusiastic and willing to get involved right from the get-go. He was hired to work with one student but made every attempt to help as many students as possible when in a class."
About the Contributor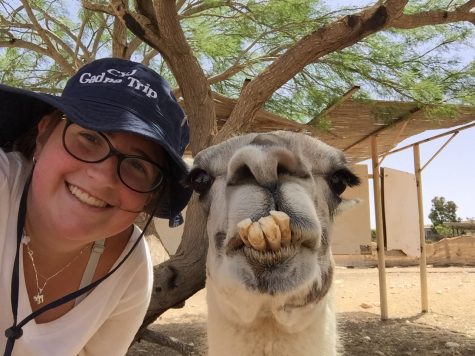 Sara Winnick, Staff Writer
Hi! My name is Sara Winnick. I'm a junior at Triton High School. I am apart of the Triton swim and tennis team. For fun, I love to read, watch Netflix...