Selectmen Mr. Doyle
Triton's paraprofessional wins another local election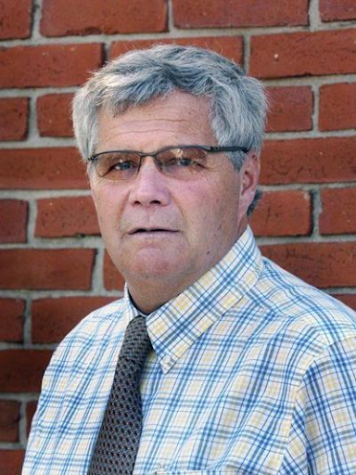 In a recent election, one of Triton's own, Mr. Michael Doyle, won the race by a strong margin to be Newbury's incumbent selectman.
Doyle beat Charles D. Bear, 625 to 401, and is going to be the fifth selectman of Newbury for the coming three years.
Living in Newbury for over 65 years has given Doyle a good sense for what he wants to do for the town. He has big plans for the town and hopes to be a voice for the people, getting what the people want to really take hold and matter in the local government.
Doyle is not a new contender in the political scene. Back in 2001, Mr. Doyle won another selectmen race. In 2013, Doyle challenged for the selectmen seat yet again. He lost to Bear in 2013.
As a selectmen, Doyle will "have overall responsibility for the general operations of town government. They are usually the major non-school appointing authority for a town. They are authorized to enter into contracts on behalf of the municipality," according to Townsend.ma.us.
In his three year term as selectman, he hopes to create a more streamlined experience for taxpayers to have "an online transparency program to allow residents to keep track of how their tax dollars are being spent." Along with this, he wants to also have an online site to keep the residents posted on current projects in the town, and what they plan to do in the future.
Doyle also shares his clear-cut plans for development in Newbury: "The town needs new police station, a renovated town hall, and additional support for our fire companies. In addition, for years we have discussed finding a new space for our Senior Citizen Center which presently housed at Newbury Elementary."
Selectmen Doyle's Top Three Priorities
In a letter sent to the Triton Voice, Mr. Doyle details his plans and agenda for Newbury in his coming term as selectmen.
 I feel a top priority in Newbury is creating an online transparency program to allow residents to keep track of how their tax dollars are being spent. This will allow town officials to provide up-to-date financial and budgetary information to residents as soon as it is available. Our bordering town, Georgetown has recently created a similar open checkbook and budget transparency program, and received a $10,000 grant through the office of Governor Charlie Baker and the Community Compact program to help with the costs of the program. In addition to the financial and budgetary information, the program could provide Newbury residents with a demographic snapshot of the community, including population, median home value, and median household income, and give residents a breakdown of the town's expenses, revenue for the last several fiscal years, and existing debt. Furthermore, the program would allow residents to compare our town's spending to the spending occurring in neighboring and peer towns.

The online site could include a Town Organizational Chart to illustrate for the residents the roles, responsibilities, and relationships between individuals and departments. In addition, salaries, stipends, and benefits could be noted here as well

Furthermore, the site could serve as a way for the town to communicate, connect, and engage with the residents in real-time. Its open, accessible, and informative services could help build needed community support for critical projects and events (Police Station, Fire Department Staffing, Town Hall Renovations, Senior Center Space, Plum Island Conservation Efforts, Town Meeting and Warrant Articles, etc.) The online site would create trust and respect for town hall by allowing informed, timely, fact-based information budgets, hiring economic development, and more. This is a change that would positively impact the community. Based on the online site used by Georgetown (http://ClearGov.com ), the cost to the town for such a program would be about $2,500.00 per year

Another priority is finishing the Police Station project. Voters approved $6.5 million for the stand-alone police station on Morgan Avenue. The project is currently in the design development phase. The building committee is working to stay within the allotted budget while constructing a building that meets the Police Department's needs. This project needs to be embraced by the voters and completed. Public safety is a unifying issue and finishing this project is a positive to bring the community together over a much-needed public service agency way

With a transparency program in place, and the Police Station project on its way, the town should create and post on the online site a list of the capital projects and plans in review or on the horizon in Newbury (Town Hall, Morgan Ave Fire Station, Senior Center, etc.)This list would serve as a roadmap for the votes to help them have a clear vision of where we are going in Newbury and why. This list should be developed to include foreseeable projects with estimated cost for the next five to ten years"
Leave a Comment
About the Contributors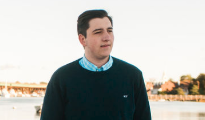 Joshua Lind, Writer
My name is Joshua Lind. I am a 17-year-old, tri-citizen senior at Triton High School. I am currently taking Mr. Allen's journalism class. I like to write...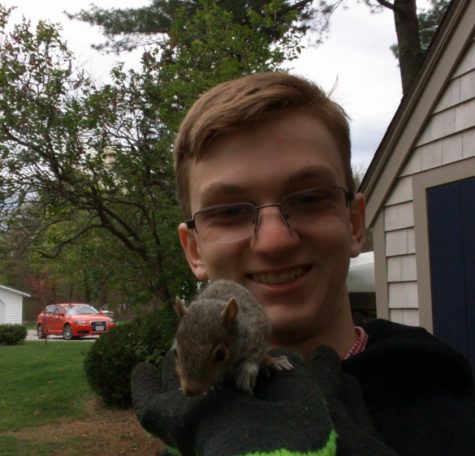 Michael Fish, Staff Writer
My name is Michael Fish, a senior at Triton High School and a staff writer for the Triton Voice. I am interested in writing about stories that will help...