Best Places to Vibe at this Summer
A deeper look at the best places for a summer treat.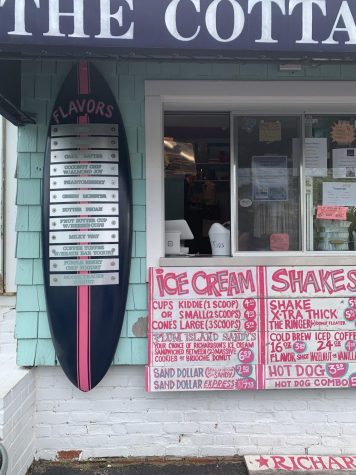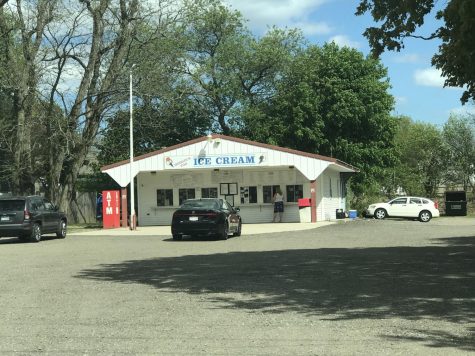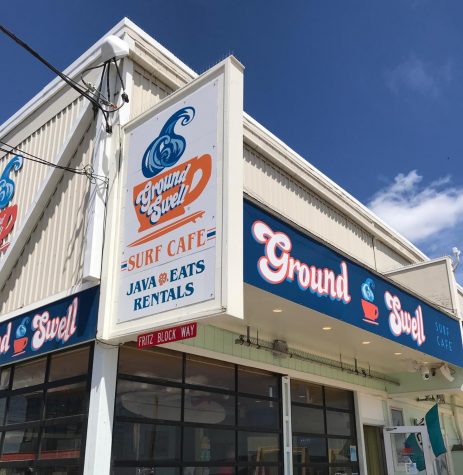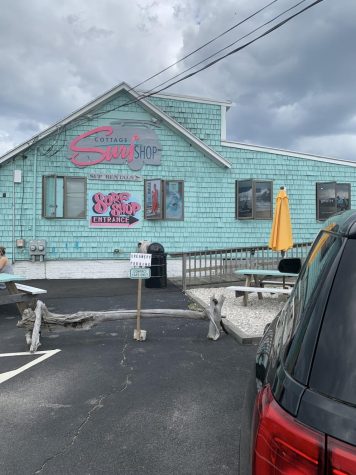 When summer days roll around with nothing to do, many places around our community leave options upon what to do.
One of the best things to do on a warm summers day is to grab something refreshing and tasty. Our rural area leaves us with many choices regarding where to go to grab a sweet treat or some yummy food. The Cottage on Plum Island, Port City Sandwich in Newburyport, Hodgies Too in Salisbury and Ground Swell in Salisbury are a few well known places known to make your mouth water. So here is the run down regarding these fun restaurants:
The Cottage is a very well known ice cream joint on Plum Island right outside of Newburyport, MA. It is well known for its tasty Richardson's Ice Cream flavors such as cake batter, rocky road and others. If you have ever visited Plum Island, The Cottage teal- green storefront is hard to miss, along with the iconic old-fashioned teal truck with a surfboard gliding on top is somewhat of a staple and iconic place to go in the Newburyport area. The Cottage gives off an effortless summer vibe that we all have been craving a taste of after our long winters that we have to endure.
"The Cottage is a lot of fun to work at because you get to interact with a bunch of different people everyday, we have lots of food and ice cream places around us but they don't compare  because they don't present the ice cream sandwiches and ice cream shakes like we do. We put donuts on our shakes!" stated employee and Triton senior, Josie Smith, "You can't find another place like The Cottage."
One of the best features about the Cottage is their famous ice cream sandy's which are composed of two huge tasty cookies of your choosing housing a slab of ice cream and then rolled in sprinkles if that is what one's heart desires. This ice cream sandwich is picture perfect and is hands down a fantastic summer treat. If your heart isn't jumping already, The Cottage also serves irresistible milkshakes of any flavor and you can even get a delicious donut to hug the straw of your shake. From blueberry to cinnamon sugar donuts, they have many flavors to satisfy your summer cravings.
Port City Sandwich is located at the Newburyport Waterfront Park, and is a well known sandwich shop for the locals. From their delicious menu, their wraps, salads and sandwiches steal the hearts of customers. Port City has a clean environment and is very family friendly. When visiting the restaurant, the first glimpse captured about five families munching away on subs and salads happily.
"I like the environment because it's really fast paced and there's always something to do," stated employee, Sarah Chaisson, "I find it cool how I used to go into Port City all the time because I loved the food so much and now I am able to make my favorite foods by myself."
Port City has a nice vibe to it. The employees are accommodating and kind which made the experience an even better one. Sub and sandwich places have a tendency of being somewhat uncleanly with the workers doing sub-par work, however, Port City feels like a real restaurant with quality and made with care.
"I mean there isn't a single item off the menu that is the most popular, but the wraps are definitely what draws people into Port City." shared Chaisson.
The quantity of different cold and hot sandwiches such as Hot Pastrami, and Angus Bacon Cheeseburgers to Cranberry-Walnut Chicken Salad and Roast Beef Clubs will satisfy anyone's cravings. Therefore, Port City Sandwich is definitely a quick and easy food run you should make this summer.
GroundSwell Cafe is located right on the Salisbury beach and is well known for their acai bowls and much more. Their mouth watering menu includes: Breakfast and dinner sandwiches, smoothies, frappe, tea, coffee, and of course acai bowls. Groundswell has a nice beach vibe to it. The bar that you can hangout and enjoy your meal is shaped like a surfboard. They also have a section of tables in the back of the store and there are surfboards and beautiful painting hanging around the room. They even have picnic tables outside to eat and enjoy the beach. This cafe is also eco friendly. They sell reusable straws and compostable utensils. At the counter they have a seperation of landfill and compost items so we keep our planet nice and clean.
Hodgies is located in many places all throughout the United States. It is known for having the best ice cream varieties and affordable prices. They have more than 30 flavors for scoops, ranging from banana to cookie dough to orange pineapple. People love to come here and enjoy the cold ice cream in hot weathers.It has a big parking place so when in the summer it is packed there is always room for more. The one in Salisbury is right across from the mini golf and the ramp towards the exit.
From Hodgies website; "Hodgie's Ice Cream has been serving award winning homemade ice cream and cooked to order grill food since 1984.  Our frozen dessert menu has something for everyone. It includes over 40 flavors of premium ice cream, various sherbet flavors, No Sugar Added ice cream, dairy free sorbet, and hard serve yogurt.  We also carry soft serve ice cream and soft serve yogurt."
Leave a Comment