The Glory of Graduation
Triton's seniors share how they're feeling about this years graduation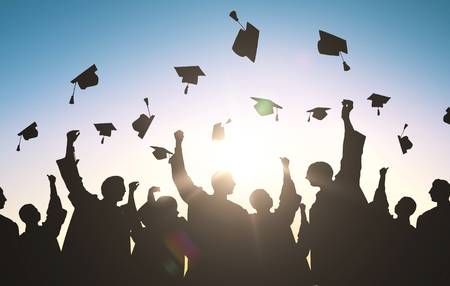 Triton senior Jeremy Duford is an impending graduate who feels that he's ready to take on the hardships of college.
"Four years worth of hard work, perseverance, and responsibility is finally feeling worthwhile," said Duford.
The end of the year is drawing closer and closer, and it's almost that time where we bid farewell to the graduating class of 2019. May 31st is the seniors' last day, and graduation is on June 8th. As hard as it is to believe, pretty soon, we won't be able to see the blank, depleted, and lifeless looks on our beloved seniors faces as they trudge through the hallways in the morning.
Triton voice interviewed graduating seniors on their thoughts and feelings about this years graduation.
Senior Gracie Burnim spoke on what she is going to miss the most about Triton. "I'm gonna miss seeing the people that I grew up with every day and always having a familiar face around."
Senior Sophie Proctor agrees, stating, "I think I'm going to miss seeing my friends everyday, above all else."
Several students graduating will miss what they had; their friends, teachers, sports teams, and maybe even classes. However, the future is still bright and holds outstanding possibilities for this years graduates. Several seniors spoke on their plans for after high school.
"I'm going to Northern Essex for two years to save some money, and then I'm planning on transferring to finish my degree at a four year." Burnim says.
Finishing high school is just the first step in a long journey of finding and managing success. For most, they are immensely excited to be moving on to that next step. Although some students will be relieved when they receive their diploma, graduation can elicit several different emotions from different people.
"I feel like I've kinda just finished basic training. High school is like boot camp and college seems to be like preparation for deployment," stated Triton senior Jeremy Duford.
Isabella Lesinski says "I get to move to Tampa and start studying marine biology and I'm really excited about that. I guess I'm not all that upset about leaving."
With this years senior class being here for the past four years, there are improvements they would like to recommend to change about the school. "I would overall just change how the teachers talk to the students. We're all equal and we all deserve to be treated with respect and I feel like sometimes teachers are condescending and talk down to the students a lot," Burnim says.
Senior Proctor says if she could change anything about the school it would be to allow seniors to come in late if they have a study first period, and leave early if any student has a study last period.
Burnim ended her interview with a formal message to the freshmen, sophomores, and juniors of Triton. "[High school] is definitely shorter than you think it's going to be, and you hear that every year but you kind of brush it to the side. Take it from me, looking back, it felt so much shorter and the time really flew by. If you could just get one day to go back to a certain moment of our four year experience, I'm sure everyone would take it."
Leave a Comment
About the Contributor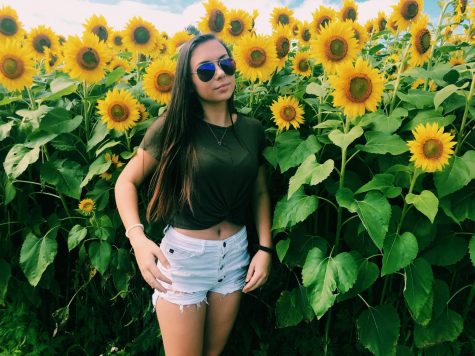 Maggie Bowen, journalist
My name is Maggie Bowen. I am a 16- year- old junior at Triton High School. I am from Rowley Massachusetts, and I work at the Clam Box in Ipswich Ma. On...