If you had to leave your school, what would you miss most?
Triton Voice asked students what they would miss most if they had to leave Triton today.
If you had to leave your school today, you'll find there is many things that you will indeed miss about it.
There are people who would probably not have good things to say in the present but when it is actually time for them to leave, they realize that there is plenty that they will miss about Triton.
From my experience at Triton, most of the time when another student speaks about the school, it is not them saying anything kind, or friendly about it. Usually students speak of how they "Can't wait to go home" or "Can't wait to graduate and finally be out of here." Occasionally, a senior is heard saying how "deep down as much as I don't want to say it, I'll miss Triton," but not all that often.
The majority of students, whether they say they will or won't miss Triton once they see themselves at Graduation Day, there is a good chance that they will find more and more that they miss about Triton.
Senior, Jeremy Duford, when asked what he would miss most about Triton said ¨I would miss the homies. They make school enjoyable. It's nothing about the school or it's administration, It is my friends that make me want to be here." For Duford, with nine weeks left, he will be cherishing the rest of his time here at Triton with his friends.
Senior, Wasif Shawman says ¨If I were to leave Triton today, the things I would miss most are the school lunches and Ms. A. School lunches are slept on, always good and not many people recognize it. I would miss Ms. A because she is like a role model to me, she drips insanely hard.¨ Shawman very much appreciates Ms. A.
Senior, Max McKenzie, captain of the Boys Basketball team this year tells us that "What I would miss most about Triton if I had to leave today is the friends that I have made throughout my journey, and hooping on my home court in front of the boys."
If you were asked to leave your school today, there is a lot more to miss than you would think there is. Some of the little things that aren't really recognized are missed the most, like athletics, clubs, and  going to games. With this being said, taking full advantage of the rest of your time at school is a great thing to do.
Leave a Comment
About the Contributor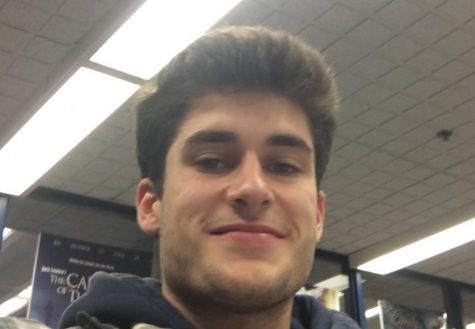 Andrew Maiuri, staff writer
My name is Andrew Maiuri, I am a 16 years old and a junior at Triton High School. I am from Rowley, Massachusetts and like to play sports such as baseball,...