Aladdin Jr. Takes the MS Stage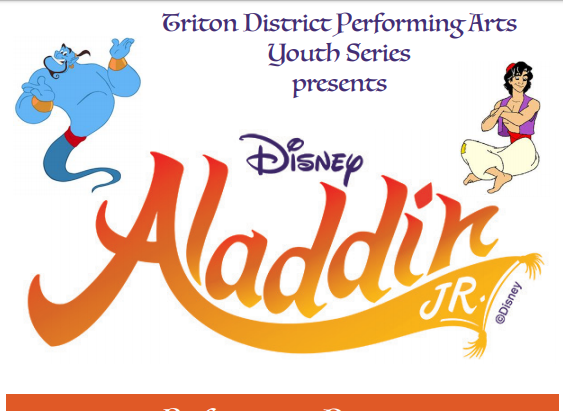 Hang on for a minute...we're trying to find some more stories you might like.
The Triton Middle School has a long history of musical productions and this year's production of Aladdin Jr. is promising to be a hit.
Every year, the Triton Middle School produces a musical production, and there is a lot that inspires students and staff to run them. The cast members get to choose what musical production they want for the next year.
Staff and cast members have been working very hard to make this production successful. They have been rehearsing since October and will continue to work and rehearse until the performance of the production on Friday, April 5 at 7 p.m. and Saturday, April 6 at 2 and 7 p.m.
"Students are excited, hardworking, and have a vested interest in a production that they have selected. They always amaze us with their commitment and talent," said Walter Hardy, the 21st Century Community Learning Centers coordinator for the Triton Regional School District.
As part of his work, Hardy secured a nearly $47,000 grant this year to fund the production and future theater and arts programs for the middle school age group.
Josiah Bell, one of the cast members who is playing the role of Jafar is excited for the show.
"I have always enjoyed being in musical productions," said Bell. "My favorite part about playing Jafar is that I get to be a mischievous villainous character that wants total control."
"I believe if everyone behaves and none of us miss our cues, we will be nearly one hundred percent successful. It all depends on people's behavior backstage," said Bell.
Aladdin Jr. tells the story of Princess Jasmine, who is feeling hemmed in by her father's desire to find her a royal groom. Meanwhile, the Sultan's right-hand man, Jafar, is plotting to take over the throne, according to Hardy.
When Jasmine sneaks out of the palace incognito, she forms an instant connection with Aladdin, a charming street urchin and reformed thief. From there, the story continues the classic tale.
Triton School Resource Officer John Lucey, one of three co-directors of the show, said he thinks the production will be successful.
"We have a very talented cast that are a lot of fun to work with," said Lucey. "The majority of the blocking and choreography are done with input from our cast members which allows for full participation from everyone. The students involved in the show have good character work and good instincts. I think that anyone who comes to see the show will enjoy the story, the music, and the laughs."
The other two directors include teacher Joyce Bell and Deanna Dawson, a former director of the middle school band.
"It's a fun show that is similar to the Disney classic we all know and love," said Lucey.
About the Writer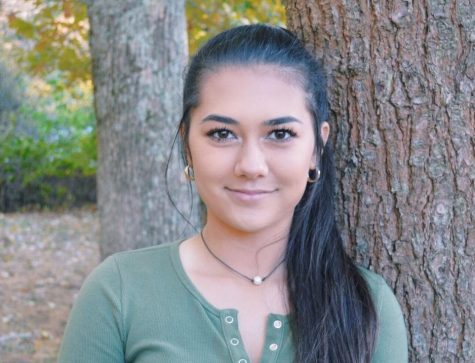 Sophia McLellan, Staff Writer
My name is Sophia McLellan. I am a Junior at Triton High School and im from Salisbury. In journalism, I enjoy covering sports stories and other topics...