The Best Pie in Town
Two friends in search of the best Newburyport slice.

Loading ...
While the cold winter months have driven most away from the ice cream and gelato shops of Newburyport, one food service remains year-round: pizza. Whether it's date night, game day, a celebration, or in our case, a Saturday night out with friends, pizza places satisfy all scenarios of dining.
Because Abby Wing and I love pizza year-round, we decided to determine which pizza spot, out of three popular places, was the best. On a recent Saturday night, we visited Otto, Anchor, and Stone Crust pizza in our hunt for the greatest slice.
First, we had to know what we were dealing with. Each pizza place seems to make the traditional New York-style of pizza, one of the most popular in the U.S. Like the original Neapolitan pizza, the New York-style uses a thin crust and is cooked in a wood or stone oven at a very high temperature. However, unlike the Neapolitan which is extremely thin, the New York-style must be thick enough to fold in half, an important characteristic for New Yorkers on-the-go. Also unlike a Neopolitan, which includes the Margherita pizza that is made with mozzarella, New York-style pizzas can be topped with just about anything, including different sauces.
With this in mind, we decided to get a slice of original cheese pizza from each place and rate each based on five categories: taste, texture, cheese quality, sauce-to-dough ratio, and which slice gives you the best bang-for-your-buck. To make comparison easier, we ranked each slice either first, second, or third for each category.
"
This cardboard crust of a pizza had barely any sauce, except for some puddles splotched on, and only a thin layer of cheese."
We began our pizza crawl at Otto pizza, located in Leary's liquor store. Because it is within another store, this is takeout pizza only. Out of the three pizza places, this was the smallest, toughest, and least appealing of the three. Don't get us wrong though; it was still good pizza, but with other pizza places in the same town, but even at $3 per slice of cheese, Otto just didn't bring enough to the table. However, in the spirit of finding a silver lining, it should be noted that Otto's was the least greasy/messy of the three and still edible.
Next up was Anchor pizza. Located on State Street, Anchor offers indoor and seasonal outdoor seating. Anchor pizza was about as opposite to Otto's slice as we could find. This was the sauciest and largest slice of the three at $3.50 per slice, but don't let it's size intimidate you. This slice was thinner and crunchier than a traditional New York slice, but still able to carry a chunky tomato sauce and cheese. The sweetness of the sauce combined perfectly with the cheese and herbs. If you want a fresh, more Neapolitan-style pizza, this is the one for you. Anchor was my favorite slice of the three as it reminded me of the pizza I had in Italy this past summer and both Abby and I agreed that this was the best bang-for-your-buck slice.
Just a turn around the corner onto Pleasant Street brought us to Stone Crust. Like Anchor pizza, Stone Crust offers seating within the restaurant. Stone Crust also offers a seasonal late-night pizza window where customers can grab a slice from 10 p.m. to 1 a.m. on Fridays and Saturdays, however they do not have the price per slice on their website. Unlike both Otto and Anchor, this slice had a thicker dough and was layered with a sweeter sauce and cheese, much like a typical American-style of pizza. This was Abby's favorite slice as it offered a softer dough with an even sauce-to-dough ratio. If you prefer the Domino's or Papa Gino's style of pizza, this is a great, higher-quality alternative. In true American style it was the greasiest slice, but don't let that turn you away as it is not overwhelming or off-putting.
Collectively, we found that Otto was the least-impressive slice. While it wasn't bad by any means, it lacked the sauce-to-dough ratio that the other slices had and gave an underwhelmingly mild flavor. Anchor was my favorite of the two as both Abby and I agreed that it tasted like the most high quality slice. It was thin, a bit crunchy on the outer edges, and had a beautiful chunky sauce that blended so well with the cheese and herbs that were sprinkled on the pizza. Stone Crust was Abby's favorite as it had the softest dough and best cheese-pull. This slice embodies the traditional American pizza that many of us know and love as it had a good layer of dough, sauce, cheese, and of course, grease.
So, the next time you are looking for an all-in-one meal, check out these Newburyport locations. For myself, it's Friday night and I have some Anchor slices waiting for me at home.
Works Cited
Anchor Stone Deck Pizza official website, http://www.anchorpizzeria.com/
Boyce, Emily. "What makes a perfect pizza?" BBC good food, Immediate Media Company Limited, 2019, https://www.bbcgoodfood.com/howto/guide/what-makes-perfect-pizza
Otto Pizza official website, https://www.ottoportland.com/about
Stone Crust official Website, http://stonecrustpizza.com/
Unknown. "Types of Pizza," Webstaurant Store, WebstaurantStore Food Service and Supply Company, 7 June 2018, https://www.webstaurantstore.com/article/101/types-of-pizza.html
About the Contributor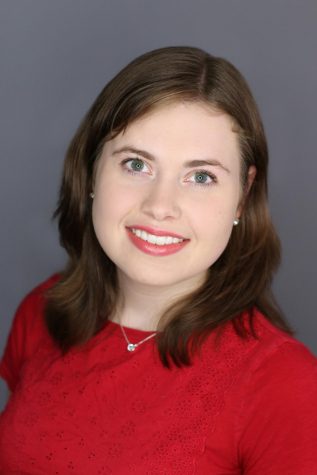 Jacqueline Downs, Staff Writer
Hi, my name is Jacqueline Downs, 18, and I am a senior at Triton. While this is my first year in Journalism, so far I have really enjoyed reporting on...