Title Town
Triton Voice asked fellow students how New England Sports has affected their lives.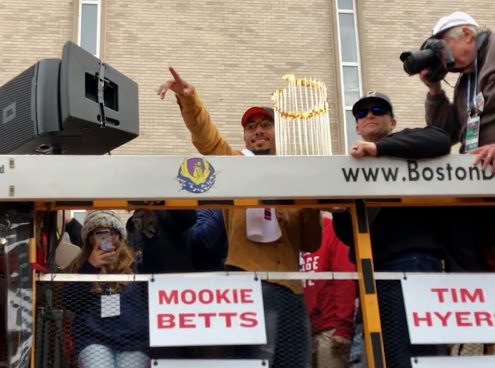 Hang on for a minute...we're trying to find some more stories you might like.
Playoffs. Championship. Parade. Repeat. This seems to be the motto and lifestyle of those who live in, or are fans of, the New England/Boston sports teams. If you were born in 2002, then you have lived through eleven Boston championships. October 31, 2018 and February 4, 2019 were huge days for the fans of the Boston Red Sox and the New England Patriots. Triton Voice sought out how this has influenced the attitude and lifestyle of the students and staff here at Triton High School.
On the day of the Red Sox championship parade there was a good amount of students absent from school, and on the day of the Patriots parade there were an estimated amount of 45 of the student body attending it.
"Of course I went to the parade for the Red Sox and Patriots," said Senior Eric Desprez, "How many kids can say that they went to a championship parade twice in their senior year?" Desprez, although an avid Celtics fan, still shows his support for the other New England teams. "It's the culture of Boston. Our teams get the job done and the fans get out there to pay their respect."
"I had a Stats test on the day of the Red Sox parade, it wasn't worth skipping. I knew that the Patriots would win the Super Bowl so I knew it wasn't going to be my last opportunity to see a championship parade." Senior Amy Clark keeps school her first priority. However, she is so used to Boston claiming titles that she was not worried about missing one parade. Clark was at the Patriots parade on February 4th.
Boston is known as "Title Town" and students of Triton are well aware. "You can't stop Boston," says Senior Alex Michals, "we're untouchable."
About the Writers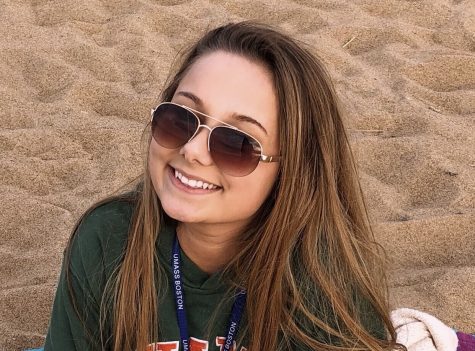 Sophia Agrella, Staff Writer
My name's Sophia Agrella and I'm a junior at Triton High School. I enjoy covering interesting new stories that people want to hear. I'm a certified nursing...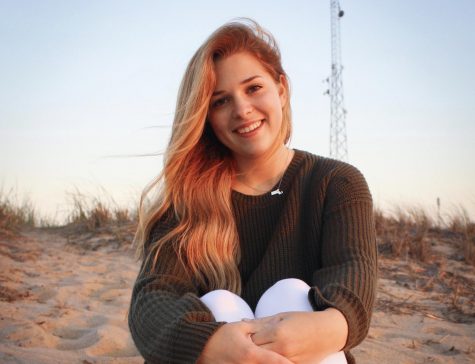 Gracie Burnim, Staff Writer
Hi! My name's Gracie Burnim. I'm currently a senior at Triton High School. I am involved in the Athletics department as an Athletic Intern and an MIAA...