FedEx: Death Delivery
The recent package bombings in Texas leaves the nation stunned, and demanding answers
Hang on for a minute...we're trying to find some more stories you might like.
Over the span of three weeks, seven bombs were either found or detonated around the Austin, TX, metro area, injuring six and killing two. The suspect was found and the community was left baffled that something like this could happen so easily.
On Sunday March 18th, surveillance cameras captured the suspect, 23-year-old Mark Anthony Conditt of Pflugerville, Texas, dropping off two packages at a FedEx store.
Officials used the surveillance footage to identify Mr. Conditt's vehicle: a red 2002 Ford Ranger. With no license plate number, they compiled a list of all vehicles registered in Texas that matched that description.
Officials were also able to connect the pink gloves Mr. Conditt is seen wearing at the FedEx store with a purchase he made, also caught on surveillance footage, at a Home Depot.
By Tuesday evening, Mr. Conditt was considered a prime suspect.
Early Wednesday morning, officials traced Mr. Conditt's cell phone to a hotel in Round Rock, according to the Austin police chief, Brian Manley. A SWAT team surrounded the hotel, but Mr. Conditt drove away before other special units could arrive.
Officers followed Mr. Conditt, who stopped the truck he was driving in a ditch off Interstate 35. Officials said he blew himself up inside his vehicle as SWAT officers approached him on foot.
The Austin Police Department quickly drew a connection between the first three bombings. "What we have right now are similarities that we believe link the three cases together," Chief Manley said in a special NBC report.
All three episodes involved cardboard packages that were left on doorsteps overnight.

None of the packages were delivered through the Postal Service or any other delivery services.
After the fourth bombing, which involved a tripwire, the Austin police connected it to the first three. "We are clearly dealing with what we expect to be a serial bomber at this point, based on the similarities between now what is the fourth device," Chief Manley further explained.
The F.B.I. confirmed on Tuesday night that the fifth and sixth bombs, which were located at FedEx facilities, were also connected to the earlier bombs. These packages, however, signaled a change in tactics — instead of being left on doorsteps or triggered by tripwires, they were shipped, according to an NBC investigative article.
Both packages were mailed from the same FedEx store in Sunset Valley, a small city within Austin.

A statement from FedEx suggested that the packages were sent by the same person.

The package that exploded at the FedEx center outside San Antonio contained shrapnel like the packages that exploded in Austin, a law enforcement official said.
The question regarding the choice of shipping company remains an unanswered question. Joanne Baiardi, a senior field sales rep that works for USPS headquarters in Washington DC, commented on the procedures of the USPS in particular.
"We have classes, and everybody is supposed to know the protocol. Anything that is over 13 ounces, that has some kind of generic name or title on it with stamps, we are not allowed to pick up as mail carriers. We have to have them go talk to someone in person like a clerk to verify who they are in addition to recording them on surveillance cameras."
"If something goes through the plant, and it seems like it might be hazardous material, we either return it if there's a return address, if not we set it aside and have the HAZMAT team go through it. If it is cleared, it can go by ground, but it never goes by plane."
"It is very scary nowadays how intricate these terrorists plots are becoming," explains Triton senior Henrik Ernst in a recent interview. "I don't even think twice when I see a package on my doorstep. It's hard to comprehend that something as simple as that could kill you."
Unfortunately, suspicious packages are more common than most people think. "It's actually common" explains Baiardi. "It does happen, and I've encountered it maybe 40-50 times over my 18 years in the USPS. There's also suspicious envelopes, sometimes with powder or even with greasy contents, that get marked as suspicious. Were always on the lookout."
The USPS and other corporations like FedEx and UPS are quite different in their safety protocols. In fact the USPS has much stricter safety regulations for a couple reasons explains Baiardi: "We don't have our own planes, FedEx and UPS do, so instead, most of our packages go on commercial airlines like Delta, JetBlue, American and many more. That means we have to be even more cautious because we don't want anything to blow up and cost the lives of hundreds of passengers. We are also a government entity, meaning we have to be compliant with certain federal guidelines and it makes us have stricter safety regulations. We don't allow guns, lithium batteries or things like that."
About the Writer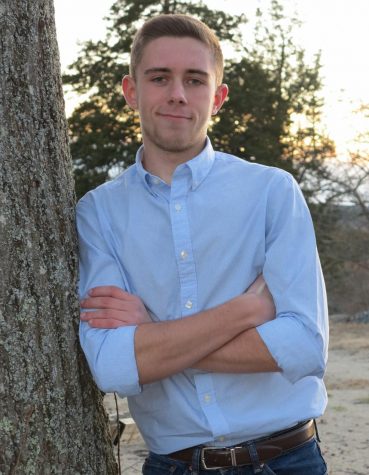 Steve Baiardi, Staff Writer
Steve Baiardi is a senior staff writer at Triton high school. This is his first year writing for the Triton Voice. He likes to cover the senior class,...