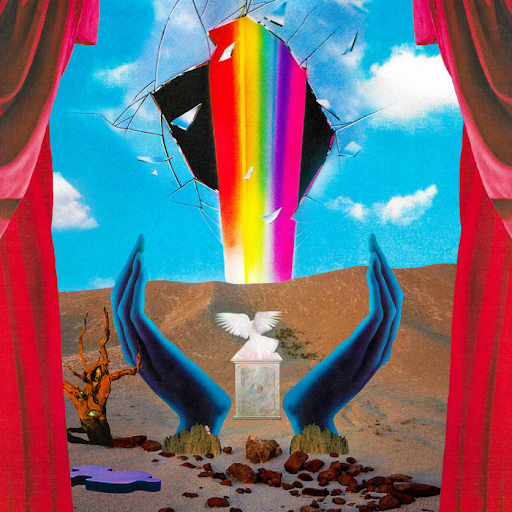 The date is June 21, 2022- and the Los Angeles based Alt-Rock 'shoegaze' band Teenage Wrist is about halfway through performing their Somerville, Massachusetts show. Singer Marshall Gallagher shares with the crowd (myself included) that the next song they'd play would be unreleased- this song, roughly a year later, becoming the lead single for their newest album "Still Love-" which dropped on August 4th, 2023. The crowd was excited- but of course, couldn't sing along as they had quite literally never heard this song before.
Announced on June 12th, the long awaited album was instantly loved by thousands of excited fans. Judging by the lyrics, it seems to be about mental health- the struggles, the ups and downs, and the true honest feelings of just living. This album has a significant number of features on it- 5 of the 12 songs having a variety of different bands on them- the title track featuring my personal favorite band, Softcult. 
As stated earlier, Teenage Wrist is an alternative rock band, so if you're not into the heavier rock types of music, you wouldn't enjoy this album as much. But in my opinion, I'd say this album is a solid 4.5/5. The lyrics are creative, I love the sound of all the songs, I love the variety it has. One song being loud and heavy, and the next being quieter and more sad, it's all fantastic. In my opinion, I do not like how many features it has. But of course, it's their album, their rules. If you like alt-rock, I do highly recommend this album.