Undecided Major, Worth It or Not?
For a freshly out of high school student, declaring a major feels like signing a career contract for the rest of one's life.
Now, of course, declaring a major is not the biggest decision in someone's life, but for the moment being, it might just feel like it, and for that reason, many push back on doing so, and go into their freshman year with an undecided major. 
" It will give me time to think," said senior Maya Costonis, who will be attending Palm Beach Atlantic University with an undecided major, " but the good part is that I'll still be working towards my diploma."
Research done by the blog Best Colleges , mentioned in their article "What Does It Mean to Be Undeclared?", shows that the two main reasons why students choose to be undecided are: using their first year to boost up their GPA and really just using that first year to experience what college is about. The other reason is being truly undecided about a future career. Many colleges don't have a problem at all with the student's decision on this matter; some even encourage this behavior by only allowing students to declare a major beginning in the second part of the first year. 
Approximately 20-50% of students who applied for college in 2022 are undecided, and about 75% of students in the country switch their major within the first year. Colleges are very flexible in the process of switching their student's majors, especially during the first year or so. But according to the UNIVSTATS blog, about 76 percent of candidates who go to college actually finish it. 
UNIVSTATS shows that the average cost of attendance for a public college/university in Massachusetts is $28,504/yr for in-state students, and $58,048/yr for out-of-state students living on campus(including room, board, and tuition). Tuition rates have increased by about $1,521 from 2020. The rapid increase in attendance costs is now making students consider alternative educational choices, mainly to ensure that college is the pathway they want to follow. Many consider going into community college, and after a Trion Voice analysis, numbers show that the cost of attendance in a community college around Essex County is about $6,845/yr. Forty percent  of community college students that attend the researched colleges transfer before their second year starts into bigger universities, with 4% of those students going into IVY League schools such as Harvard, MIT, and Boston University. 
" Going to community college is a great idea for undecided students," said career counselor for Triton,  Karyn Cassidy. "This will allow you to explore majors and areas of study for a much, much lower cost while accumulating required credits simultaneously." 
Another common pathway for students who are undecided is taking a gap year. Taking a gap year is useful for many students, either to recover from academic burnout or to focus on their resume building. A year off from the school's stressful schedule has its benefits; if an individual use this time wisely, they could have a good outcome when coming out of college.
"You should have a plan," said senior Jessica Rocha, "Set up goals for that year, anything from saving money if you're planning on attending college or building skills for a certain area of work." Rocha is taking half a gap year to travel and focus on herself. 
The downsides of taking a gap year is the feeling of falling behind and losing the academic momentum when leaving high school. For many a long break to refocus the mind is essential to the entering of adulthood stage. A brightening of horizons is an exemplary aspect of taking a gap year, exploring other careers that don't require a college degree, and saving the money and time of applying for college. 
" I went in undecided," said Zoe Parker, a former Salem State University student. "I dropped out after two years or so." 
Parker now works as a bartender for the Bradford Tavern; she shares that she failed to find something that was interesting enough to inspire her to stay the full four years. 
"I don't regret going to college for those couple of years," added Parker. " I had a very good time, but I do regret spending that money, and If I had the option, I would have waited and weighed my options." 
From all the interviewees, the most common answer to the question: "What's a piece of  advice you would give to a student who is going into college undecided?" was: at the very least, have an area of study already in mind, separate the subjects you currently have into categories of study, and weigh strengths in each subject. For example, consider going to a college that offers more career paths in the liberal arts field if that is the study area with the biggest strength during your years in high school. There is a difference between not deciding on a major and not deciding on going to college; if a person is not committed to going to college, the survey says: "better wait."
Leave a Comment
About the Contributor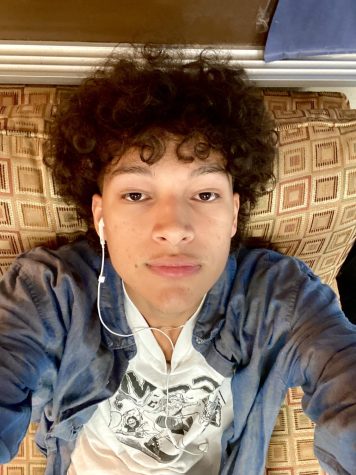 Ugo Nascimento, Staff Writer
To whoever reads this, my name is Ugo Nascimento and this is my last year at Triton High School.

I usually don't do anything in school, I just joined...