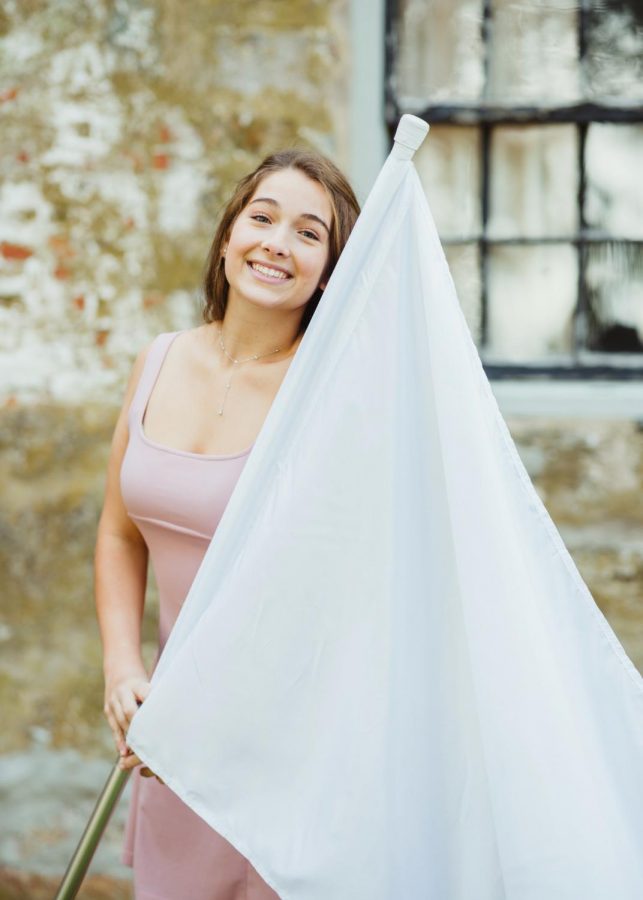 Hi, I'm Sammie Mariniello. I'm a 2021 Senior at Triton High School. 
I am as deep into the arts program as one can be. I am captain of the color guard, part of the theater program, and I am in all the choirs a girl can be in. Outside of school activities, I am also a competitive figure skater. When I am not practicing or performing, I work at the pub at Ould Newbury and hang out with friends.
Although writing isn't my strong suit, talking is. I enjoy learning about people and listening to stories, and now I get to share them!
Having a school newspaper is important because it shows the world inside of our school. It connects everyone and explains the community in a deeper way than anything else could.
I will be going to college for at least 4 years, but as of right now I am undecided on what I want my major to be. At some point in my life though, I would like to sing as a solo performer or in a band professionally. 
I am a performer at heart. My favorite thing to do is a musical performance in any way; dance, sing, act, anything.
Feel free to contact me at [email protected]
Sammie Mariniello, Staff Writer
Nov 16, 2020

Covid's New Pre K Class

(Story)