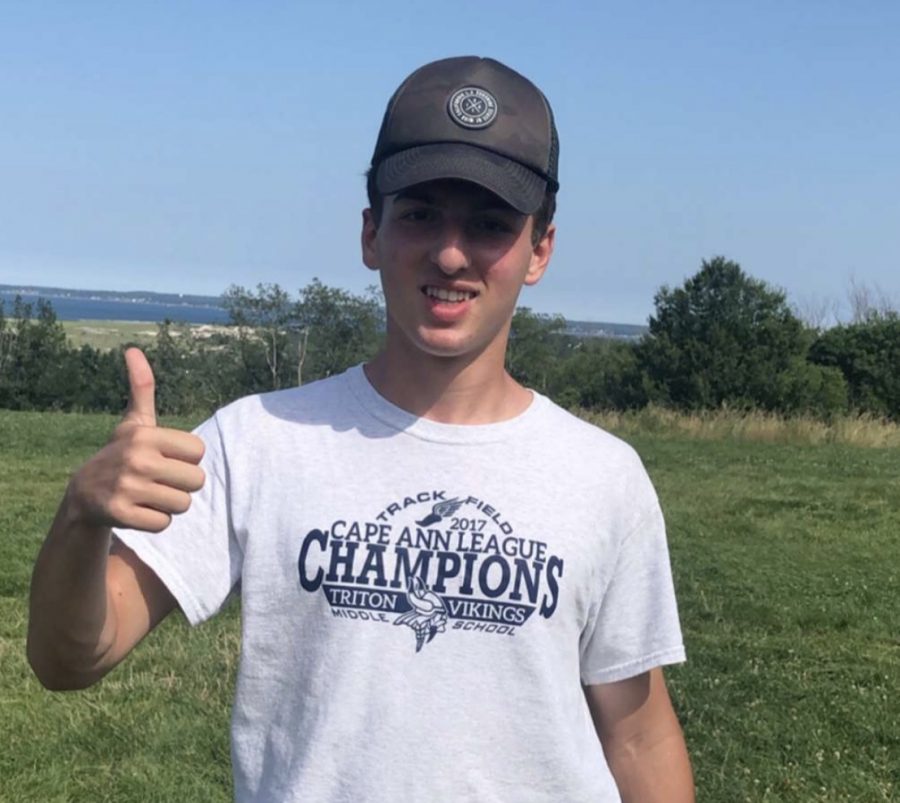 Hi! My name is Nick Pagliarulo and I currently attend Triton High School. I am a Junior and this is my first year being a part of the Triton Voice journalism team. I run Track am I am a sprinter for Triton. I currently work at Market Basket and I have grown up to be an only child. My favorite subject is Environmental Science along with Journalism not falling to far behind.
I really enjoy that Journalism is always a hit or a miss kind of deal. The thrill that comes along with this subject is something that never ends and is a continuous cycle when writing a new article. I enjoy writing articles on breaking news stories that have come up and general news about the school and surrounding towns. My goal is to create pieces for this newspaper that will get more people to spread the word about this newspaper.
Being a journalist and writing for the school news paper is an important role for the community to create conversations between the student body and staff that creates a better environment for everyone all around.
As a Junior, now is the time for me to start thinking about what I want to do after high school and its certainly a new experience than what I am used to. I am planning on attending a 4 year college and getting a degree in sustainable business and environmental policy. This will not only be something I love to do, but this position is a crucial profession for the success of our future generations.
Nick Pagliarulo, STAFF WRITER
Mar 11, 2020

Bernie Vs Biden

(Story/Media)

Feb 14, 2020

History Made Over Trumps Impeachment

(Story)

Jan 28, 2020
Jan 03, 2020

Supermarket Showdown

(Story/Media)

Dec 05, 2019

The Reality of Being an Immigrant in the US

(Story/Media)

Nov 12, 2019

Massachusetts on the "Ban" Bandwagon

(Story)

Nov 04, 2019

Renovations & Repair Survey at THS Begins

(Media)

Oct 18, 2019

No Time to Relax for Mrs. Max

(Story)