New 5th grade teacher at SES; Is she fitting in?
While all Spencer's students love her and her classroom, some say she can be too nice at times.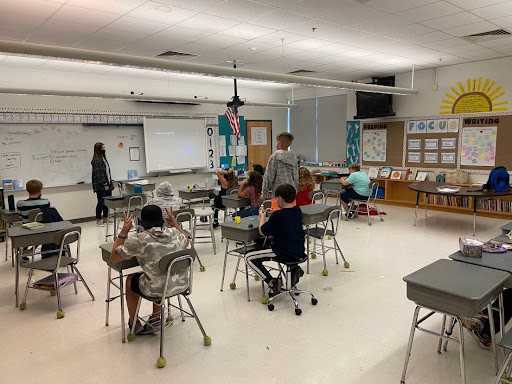 Ms. Jordan Spencer was offered a position at Salisbury Elementary with little time to prepare, though her students and colleagues say she is fitting in great! 
"I was hired two weeks before the school year started, I'm just taking it day by day," said Spencer. 
Spencer explains why she wanted to become a teacher and how she ended up at Salisbury Elementary School (SES). Her students love her and share some reasons why. 
The young ambitious teacher from Ipswich, MA, spent five years at UNH, graduating with her masters degree in human development and family studies. 
Even before college Spencer said , "I have always seen myself teaching, for a long time."
Last year, she taught second grade fully online at Beverly Cove School. This gave her some prior experience coming into the position at SES, but Spencer says this year is completely different than last. She said she thinks being a young teacher puts her at a disadvantage just because the students think they can get away with more. When asked what she thinks the hardest part about teaching her 5th grade class is, she talked about the students' attitudes towards certain assignments or activities. Although the attitudes can be hard to deal with, Spencer's favorite part about this year so far has been getting to know and form relationships with her students. 
A lot of Spencer's teaching is inspired by her past elementary school teachers: Mrs. Court, her third grade teacher, and Mrs. Lacola, her fifth grade teacher, were two of her most important role models. Their kindness is what inspired her to teach and help children. 
After Spencer was interviewed, the students had the chance to be interviewed. They were very excited to talk to some older kids. The students said that Spencer was nice but a few said "She needs to be more mean sometimes," said Liam.
The students were made aware of the fact that would also mean she would be more strict towards them, and they still agreed she should be more mean. A few of the students were asked what Spencer feels like to them. "She feels like a mom or sister who I can talk to," said Courtney. 
The Triton Voice also heard  from SES's current principal and Triton High's former assistant principal, Ms. Dawe about why Spencer is such a perfect fit for the school. Ms. Kathryn Dawe, now SES's principal for the 2021-2022 school year,  was asked why she chose Spencer. "She is very open to learning new things."
Dawe also said Spencer is quite confident in herself and her work. She also said Spencer learned about the school very quickly. 
Spencer's mentor, Ms. Moriah Lucy, who has been at SES for six years, was asked how Spencer is adjusting. "She is having some trouble navigating the curriculum but she only had a few weeks to understand what she needed to do," said Lucy.
Lucy was also asked if Spencer would benefit from going back and talking to her old fifth grade teacher who was one of the ones who inspired her to become a teacher. "I don't think so, so much has changed since she was in fifth grade, I don't really think it would help her," said Lucy.
Leave a Comment
About the Contributors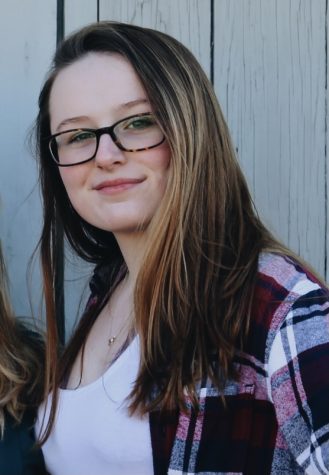 Sydney Marsh
Hello everyone. My name is Sydney Marsh and I am a senior at Triton High School. I have 2 jobs, I work on a farm and at a nursing home. I also play lacrosse....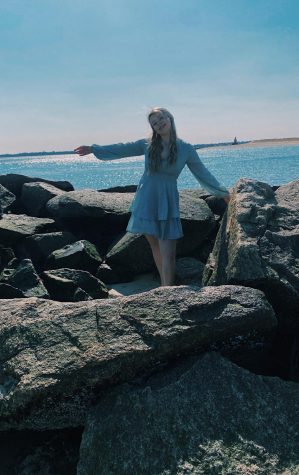 Madison Jacques, staff writer
My name is Maddy Jacques and I am a senior at Triton High School. 

Outside of school I'm either playing softball, hanging out with friends, or watching...