Perseverance and Dynamic Teaching in a New School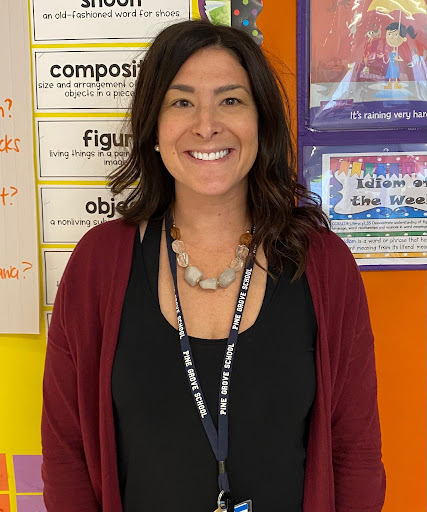 Quiet chatter and the shuffle of small sneakers can be heard as students prepare for silent reading time in the classroom of one of Pine Grove's newest teachers.
Being new is always a unique experience, but teaching through a pandemic has proven to be even more of a challenge. Danielle Vichill begins her 15th year teaching with high hopes for the year in the brand new, cozy third-grade wing of the school. In a recent interview, Vichill gave a summary of her experience so far in the Pine Grove community immersing students back into a more normal year. The Triton Voice learned the backstory of one of our newest additions to the district staff as she shared the methods of teaching that she has developed through her years of experience.
The most important part of teaching for Vichill is forming meaningful relationships with the kids and helping them to grow as people as well as learners, she said. When asked about how the pandemic has affected the 2021-22 school year, she responded that while it's not perfect, "it's always better than virtual."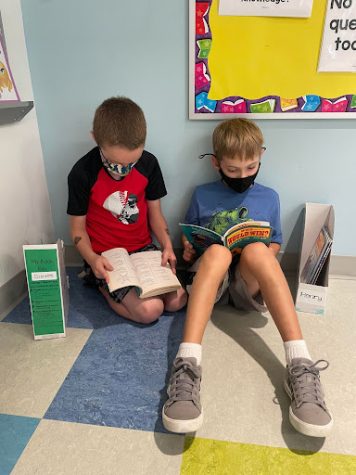 After teaching online classes last year in Worcester, Vichill is happy to be back in person, with a focus on promoting community building and establishing routines. After introducing this reporter to the class, she explained that most of the students hadn't participated in in-person school since first grade, and many had never even experienced homework before. Vichill explained that the class just finished reading Thank you, Mr. Falker, and will soon be starting a unit on the ocean.
Since the kids are able to see their friends more this year, they are able to be more relaxed, and are so excited to share and learn, said Vichill. During reading time, a student said that her favorite part of Vichill's class was that "she tells us who has done really good stuff," and went on to explain the PGS pride system, where students who have done especially well that day are able to put their name on a special poster. The student also said that she is "really excited to learn more cursive letters," which Vichill said reflected the excitement that all her students had for finally getting to learn cursive. 
Vichill had always known she wanted to work with children and studied elementary education and psychology in college. Since switching schools for a job closer to home, she has worked in tandem with her fellow third-grade teachers at PGS, Mrs. Bard, and Ms. McPhee, as well as with her in-school mentor, reading specialist Shauna Magee. 
Magee had high praise for Vichill, explaining from her perspective as part of the hiring team for the position that her "very structured way of teaching that all her children can access and understand" as well as her skill motivating children was what earned her the job. Magee said that Vichill was "hands down the best fit" for the position at PGS. "It can be hard to enter a new school and acclimate," Magee said, adding that Vichill has handled it very well. One special accomplishment of Vichill's so far this year is her part in piloting a new English Language Arts program at Pine Grove, in which she works to adapt different lessons as needed. Elaborating on the effects of the pandemic that she had noticed in kids in general, Vichill said "they're just so resilient. We've been really careful that everyone's feeling comfortable and confident."
Leave a Comment
About the Contributor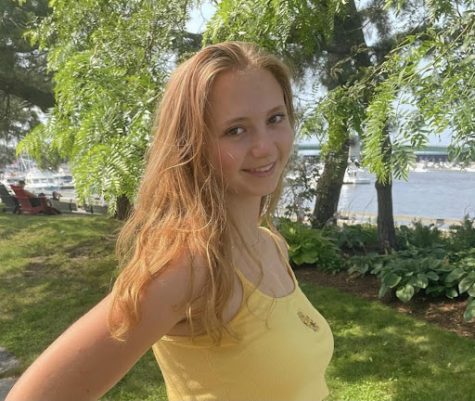 Sage Woodward
Hi! My name is Sage Woodward and I'm a senior at Triton High School. I really enjoy participating in clubs and activities and getting involved. I'm...