Tragic Teaching During COVID
The Story of How One Teacher Has Excelled
The packets were laid carefully on the table, work set out for each and every kindergartener. The new computer and camera were set up ready for Tara Coyle's first day of online kindergarten class.
Starting a new teaching job is challenging in itself, but starting a new teaching job smack dab in the middle of COVID? More challenging than anyone can believe.
One teacher, however, has not only stepped up the challenge but is excelling with flying colors. Principal James Montinari of Salisbury Elementary School describes the new kindergarten teacher, Tara Coyle.
"The level of expertise she showed was exceptional,"Montinari has described running an elementary school during COVID as very difficult, but he says that his school has followed that famous quote "face everything and run, or face everything and rise. And we are going to rise." And rise they have.
Coyle took over her classroom and did such an amazing job with her remote teaching that Montinari has asked Coyle to take over the fully remote teaching for students who have chosen to stay with the remote model. "We're sad to see her go, but we know she'll do amazing," says Montinari. Even though she will not be leaving S.E.S, Coyle will not be having an in person class this year.
When talking to Coyle about the COVID school year, her concerns mirrored Montinari. She believes it is a huge challenge especially with kindergarteners. When teaching kindergarten she describes that you need to be with them to truly understand how they are doing with the materials and in general. She describes teaching during COVID as "real challenge" however she said that teaching remote during the spring was like her "training." So she feels more equipped to have taken on this challenge.
Jane Keeler, the other kindergarten teacher at S.E.S has been there for many years. When asked about Coyle, she said she was "really good. She's very thorough, she knows her content, she communicates frequently with parents and genuinely cares about her students." Keeler has seen many kindergarten teachers come and go from the elementary school, and she definitely believes that Coyle is one of the best she has seen.
While teaching during COVID has presented its many, many challenges, Ms.Coyle has risen to this challenge and done better than anyone could have believed, according to both Keeler and Montinari. Both have felt Ms.Coyle has exceeded expectations and will continue to do so throughout this year. Montanari believes that any child who has Coyle as a teacher is one lucky student.
Leave a Comment
About the Contributor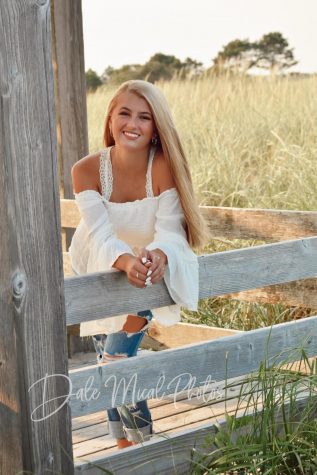 Emily Johnson, Staff Writer
Hi! My name is Emily Johnson. I'm a senior at Triton High School. I play softball and am pretty involved within the school committee. Outside of school...