North Dakota Native Becomes New Pine Grove Music Teacher
An enthusiastic teacher from North Dakota has been added to the music department at Pine Grove Elementary School. That teacher is Mr. Lucas Brown. He was hired as Pine Grove's new music teacher, replacing longtime music teacher Mrs. Lois Freeman, who retired last year.
Mr. Brown says that he became interested in music from his first grade music teacher. He graduated from Minot High School in 2004, where his primary instrument was tuba. He then went on to graduate from Minot State University in 2008, where he majored in piano and organ, and minored in voice.
Before coming to Pine Grove, Brown taught music in a number of different elementary and high schools in his native state of North Dakota. Most recently, he taught at Des Lacs-Burlington High School in Des Lacs, North Dakota. His new job at PGS is his first teaching job outside of his home state.
Brown described Pine Grove as "warm and welcoming." He added "Moving from such a small area to a larger area, they have been really welcoming and inviting and encouraging in everything that's going on in the school year."
Each new teacher has been assigned to a mentor teacher within the school district. Mr. Brown's mentor is Mrs. Deb MacKinnon, the band director for the three elementary schools. Mrs. MacKinnon's role as mentor teacher is to support Mr. Brown and to make him feel welcome within the school community. When asked about Mr. Brown, MacKinnon immediately replied "Love his enthusiasm!" She went on to say "He has got some great ideas, and that just comes through in his personality and his enthusiasm."
Mrs. Elyse Earls, Assistant Principal of Pine Grove, made very similar remarks about Mr. Brown. When asked about what Mr. Brown brings to Pine Grove, Earls replied "Excitement and engagement." Earls went on to describe how engaged the students were in Mr. Brown's class. She also described how eager Mr. Brown was to interview for the job despite being in North Dakota. She stated that that really caught the attention of the interview committee.
Due to the ongoing coronavirus pandemic, teaching is much more difficult than normal. Triton started the school year fully remote, but the district has transitioned to a hybrid model. Mr. Brown says that one of the most challenging aspects of remote learning is gauging how much the students were actually focusing throughout the class and how much they were actually learning from the class. He also added "You have to be mindful of … is it actually the student doing the performance or is somebody at home doing the performance for them?"
Despite school being held remotely, Mr. Brown has already developed a great reputation within the Pine Grove community. He has not only been praised by his coworkers but he has a teaching style that will surely make a positive impact on Pine Grove students.
Leave a Comment
About the Writer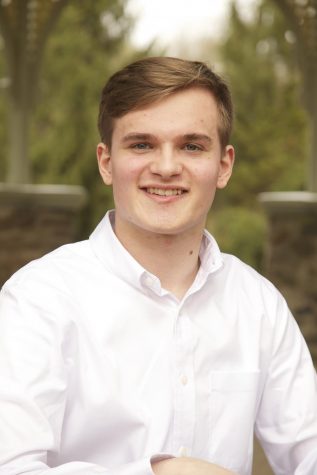 Jack Carroll, Staff Writer

My name is Jack Carroll and I am a senior at Triton High School. Inside of school I am very active in the performing arts. I play trombone in the marching...