New and Improved Spotify
Today, Thursday 27th, 2020, Spotify announced that a few noticeable changes have been added to the app. Spotify highlighted three clear changes that the new revamped app now has to offer. The first being a new "shuffle play" button, which, instead of a log bar, is a smaller green play button which also has a shuffle icon over top. Second, there is a new "Action Row" that includes options for likes, downloads, and other functions. And thirdly, Spotify now highlights a revamp of "track rows" in all areas except the album view. Now, you are able to see the cover art of an album in areas such as playlists, search, and your library. Spotify believes that this will make it easier to navigate the app and find the songs you want. Additionally, there will be a heart button next to any songs you've saved to your library.
Pictured is Spotify's new and improved "Action Row"
Image Credit: 9to5Google
About the Writer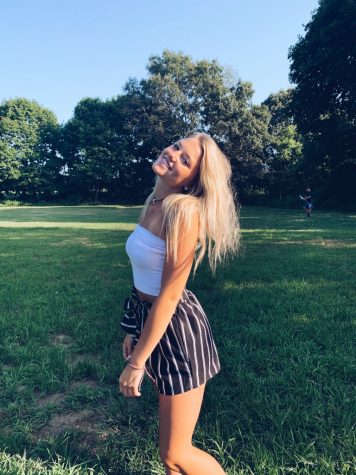 Holly Harris, Staff Writer
Hey! My name is Holly Harris. I am a junior at Triton High School. I play soccer for Triton, as well as softball and enjoy both sports. I work at the Market...