Better Off Home?
Home field advantage is seen as a very important aspect of pro sports. High school students seem to think the same.
Many things factor into each high school sports event, whether it is skill, weather, or mentality all push student-athletes to play their hearts out. But there may be another factor pushing the athletes, playing at home.  
The issue arose after a recent backlash by the Pentucket football team due to the MIAA moving their "home" playoff game to a neutral location. The MIAA reasoning for this was the facilities of Pentucket were not suitable for the event.
Pentucket eventually lost this game 14-13 due to a failed two point conversion. Pentucket finished the season with no losses on their home field(Newburyportnews). Which leaves everyone with the question, would it have been different at home? Or does home field really affect the game that much?
Reaction to the MIAA decision was mixed but the majority was against the decision. Here at Triton students agree with the majority. 
Matt O'neil, a senior at Triton who has played for Triton football for 4 years and has played a fair share of home and away games said home field is "fairly important." He said he "definitely would rather play home" and said fans can be a huge factor in all high schools sports.  
The thought that the student section or just fans in general can impact a high school sports game is a debatable topic. 
"(Home) Teams get a real advantage because their fans chirp the opposing players," said O'neil. Chirping is the act of getting "real estate" or getting into someone's head. This may affect the players' play on the field or court.  
Another Triton football player, Steven Elliot, also said that home field plays a part.
"You are just used to the atmosphere and it just feels normal," said Elliot. Elliot said he feels "more comfortable" playing at home and most of the time in sports if you are comfortable you are performing better. 
Jacob Thissell, a lacrosse player at Triton. Went so far as to say his team may not show for away games but they also show for home. 
"The boys show for the home games not so much the away games," said Thissell. Thissell said in Pentucket footballs' case they may have gotten the "sketchy vibes" from not playing their playoff game at home.
Tylar Yescalis, a former athlete at Triton, shared the same opinion as the others but disagreed with his preference in playing home or away. 
       "It's your field, no long bus rides to get there, and you got the crowd there," said Yescalis.  "It's even more of an advantage if your a school like masco because you'd have the grass inside of turf," said Yescalis. With so many high schools now having turf fields teams may have a harder time preparing for opponents like Masconomet, who play all home sport events on real grass.

        "Never any fans when I played…kind of enjoyed going to other fields," said Yescalis. "Like in Pop Warner I loved going to Lynn and playing." Lynn is home to Manning Stadium which is one of the classic stadiums in Massachusetts.

          "It depends, there are a lot of factors like your fans or how good the team is," said Yescalis. Who pointed out that it still does come down to the teams on the field, putting it all out there.
About the Contributors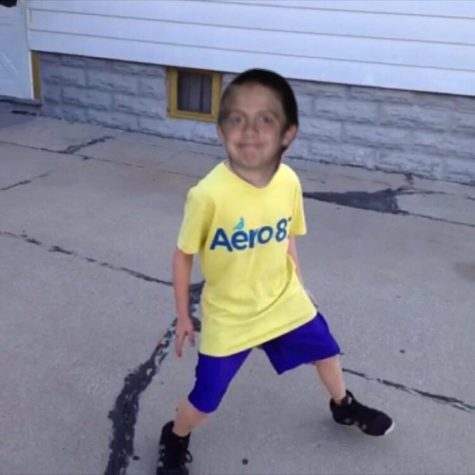 Ethan Tremblay, Staff Writer
Hello!, My name is Ethan Tremblay. I am a Senior at Triton Regional High School. I enjoy playing sports in my free time. My favorites are football and...