GSA Club Bringing Change to Triton
The new GSA club is helping make changes at Triton to improve all student's experiences at school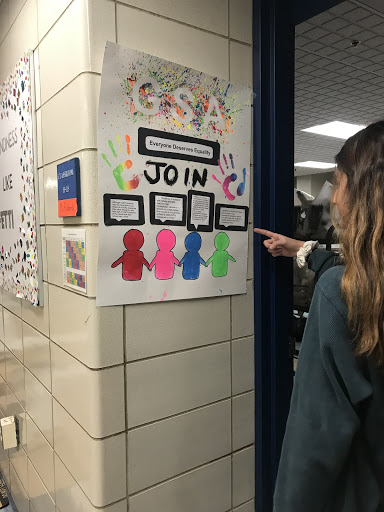 The Gay-Straight Alliance is making historic changes at Triton.
      The new GSA club is improving the environment of Triton for all students by influencing the allowance of name changes in Aspen and adding gender neutral bathrooms to the school. 
     The re-establishment of the GSA is helping to make Triton a place that accommodates adolescents and faculty of all backgrounds and identities. The GSA is encouraging students to embrace social activism and support their fellow students and LGBTQ members, not just at our school, but everywhere. The club has recently influenced the allowance of name changes in Aspen, and all other school documents. They are also behind changing the gym bathrooms into gender neutral bathrooms for any and all students to use. After re-establishing the club this school year, GSA is already making changes in an effort to create a safe environment for students to feel free to express themselves. 
     "I think the GSA is allowing students to make Triton a more comfortable environment for everyone, not just relying on administration to eventually do it," said Triton junior, Kyla Prussman. 
     One of the club's first accomplishments of the year was helping to allow students to change their names in aspen, and all other schools documents, so they can be called by their preferred name and pronouns. This was greatly encouraged by Triton's principal, Patrick Kelley. Kelley, along with other faculty members assisted GSA in getting the new form approved. However, not just faculty have seen a need for changes, but also many students. 
"On the first day of school, when teachers don't call kids by the name they prefer, I just feel bad that they have to tell them that's not what they want to be called," said Triton junior, Katie Mailhoit. 
     With students now able to change their names on aspen, it can avoid unnecessary mistakes and uncomfortable situations, such as substitutes calling a student by the wrong name.
Although Triton has recently started to allow students to change their names for official school documents, many transgender and gender non-conforming students struggle to express themselves the way they want, because of school or consent restrictions from parents.
"
"A big piece of it is just always wanting to make sure that we have spaces and procedures that take care of all of our students". "
— Patrick Kelley, Triton Principal
Recently, several students in the GSA presented a slideshow to the school committee advocating for name changes in Aspen that will transfer onto other important school documents such as the yearbook, diplomas and transcripts. As of now students over the age of 14 can change their name on school documents without parental consent.
     "I think it's fantastic, because kids at the age of 14 and older can start making decisions like that on their own," said Principal Kelley's administrative assistant, Theresa Karol.  "I would feel horrible if a student was not able to be called by their chosen name on graduation. And on the other side of that I think I'd feel horrible if the family didn't know that they had been called by that chosen name, the entire time at school".
     Ms. Jamie Richards, biology teacher and GSA advisor, has also played a big part in trying to make the school a more comfortable environment for everyone. She has been working with members of GSA in order to get more gender neutral bathrooms at Triton.
      "I can assume that the students who don't feel comfortable going to the regular bathrooms are probably going to go out of their way to go to the nurse, or even not go all day" "… It can create a lot of anxiety for a student that they shouldn't have to feel," said Richards.
      In addition, according to, Genderspectrum.org "63.4% of transgender students reported avoiding bathrooms" because using public restrooms can be uncomfortable and scary for these students. 
      Having gender neutral bathrooms at Triton will help many students avoid unnecessary anxiety and feel more comfortable at school. 
"I think that if those people that identify differently need that, then I think having gender neutral bathrooms is fine," said Triton junior, Nathaniel Howard.
     According to Mr. Kelley, last school year, single-use staff bathrooms were open to students but ended up being locked because they were not being used appropriately. Although they can be used as a place students can go to sneak around and get into trouble, many students and staff feel that the importance of having a space where everyone can feel comfortable outweighs the risk of students doing something they shouldn't be. 
     "We don't want to look at what just the majority needs but what everybody needs," said Kelley. 
      After only a few months of starting the GSA, Triton is becoming a more accepting and welcoming place for all students. Gay straight alliances help advocate for LGBTQ students and improve the experience they have at school. Adding gender neutral bathrooms to Triton's campus will not only make transgender and non binary students more comfortable but help all students who want to avoid the regular stall bathrooms.
     According to Jeff Nesbit of  U.S. News, "If you're a gay teen at a school with a gay-straight alliance, you were 52 percent less likely to hear homophobic remarks; 36 percent less likely to fear for your personal safety; and 30 percent less likely to be victimized." At Triton it's not only teachers and staff who feel passionately about the changes the GSA is making. The members of GSA have been the driving force for making these changes a reality. Throughout the school year GSA will continue to make improvements to the school, not only for LGBTQ students, but for everyone at Triton. 
"The GSA is very important to our school because the students in it finally feel like they have a voice," said junior class officer and member of the GSA, Katelyn Keeler. 
About the Contributors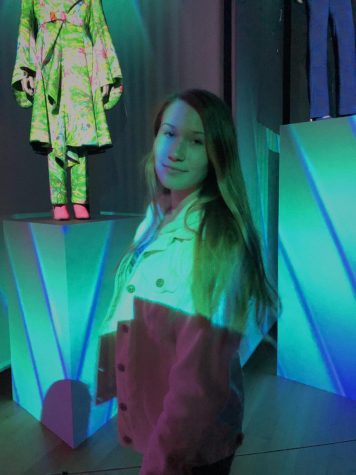 Julia Casaletto, Staff Writer
Hi! My name is Julia Casaletto. I am currently a junior at Triton High School. I am sixteen years old and live in Rowley, MA. 

Outside of school I...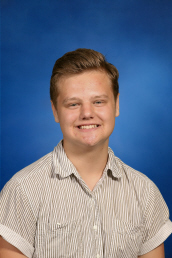 Andrew Babine, Staff Writer
Hello, my name is Andrew Babine. I'm a junior at Triton Regional High School, and this year I am taking journalism as my English class. Outside of my...