Ms. Warren returns to the Triton District
From Salisbury Elementary, to Triton, to Southern Vermont College, and now Pine Grove. Teaching Aid, Ms. Danielle Warren has returned home to help teach the next generation of elementary schoolers.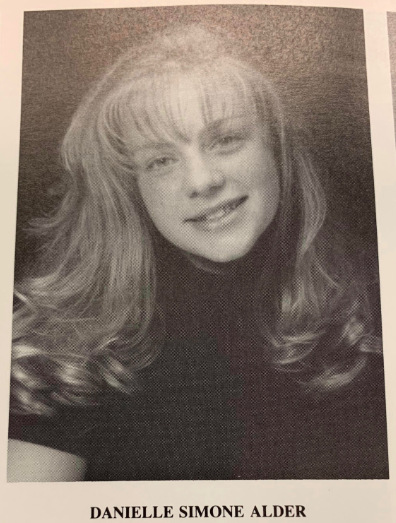 From Salisbury Elementary to Triton, to Southern Vermont College, and now Pine Grove. Teaching Aid, Ms. Danielle Warren has returned home to help teach the next generation of elementary schoolers.
Pine Grove has been completely remodeled, and along with the new school, Warren brings a fresh style of teaching to the classroom environment.
Warren has performed countless acts of kindness around the Triton area. Warren completed four internships around New England for amazing causes like Alzheimer's and Big Brothers Big Sisters of America. Along with raising her own kids, Warren has also provided childcare for three young children in need.  
Warren's journey to where she is today starts off somewhere that many of us call home, Salisbury. Warren grew up in Salisbury where she went to Salisbury Elementary and eventually found herself at Triton. Believe it or not, Warren walked the path many of us follow today, roaming the same halls and sitting in the same desks as we do today. Graduating in the class of 1998, Warren was a true student-athlete, she did softball, track, and cheerleading as well as sung for the triton arts program. However, the most important thing Warren got from Triton was a sense of direction. For many of us highschool is an important time in our lives for answering the question; What am I going to do with my life? Twenty to fifty percent of students enter college as undecided, according to journals.psu.edu  In her senior year at Triton Warren took a class called Human behaviors (Now Psychology taught by Ms. Lewis). From the get-go, Warren loved the class and knew that helping people would be her purpose and passion.
Throughout her senior year, Human behaviors quickly became Warren's favorite class and it brought her a passion for something, helping people. Warren received the Human Behavior award by the end of her senior year for outstanding performance in the class and a true passion for the subject. That passion for helping others stayed with Warren and guides her to this day. When asked what her favorite part of her job was, Warren stated, "My favorite part of this job is being part of the enrichment aspect of a child's life." Two teachers who work with Warren at PGS were asked what they notice about Warren that stands out most and they replied "[She] already has a natural sense of how to help," stated Elizabeth Butler and Colleen Murray. "Her approach to assisting them (the kids) is different than how a normal IA would." After Triton, Warren attended Southern Vermont College for her bachelor's degree in Social work/ Human services. Warren loved college and it gave her skills and tools to become a true master of her field. Warren considers the most constructive part of her experience in Vermont to be the internship she got at the Vermont Veterans Home. Warren spent three semesters there working in the Alzheimers and dementia care unit helping veterans with music and massage therapy. The goal of music and massage therapy is to provide comfort to the patient with a comforting setting and nostalgic music. These specialists work with friends and family of the patient to find the best music and most comforting nostalgic settings to help them feel less agitated or confused and maybe remember the good old days. 
After graduating from Southern Vermont College, Warren decided to return to her roots by starting work at Salisbury Elementary as a substitute to cover long term absences. It was working at Salisbury Elementary where Warren realized her interest in working with special education students. In addition to working at Salisbury elementary Warren got hired at the Salisbury boys and girls club as the director for "at-risk teens". Every day Warren would get out of Salisbury Elementary at three o'clock and go right to the Salisbury boys and girls club to help until 6. After being a substitute at SES for a while she was invited to substitute at Rowley, and after substituting at Rowley for two years they hired her as a full-time IA. Now a full-time IA at Rowley, Warren has now found her rightful place. All the combined knowledge from her experiences have provided her with more than enough tools and tricks for her job.
Leave a Comment
About the Contributors
Liam Murray, staff writer
Hi, my name is Liam Murray I'm a senior at Triton High school. I do winter and spring track and in the summer I work at a boat camp for kids, I enjoy hiking...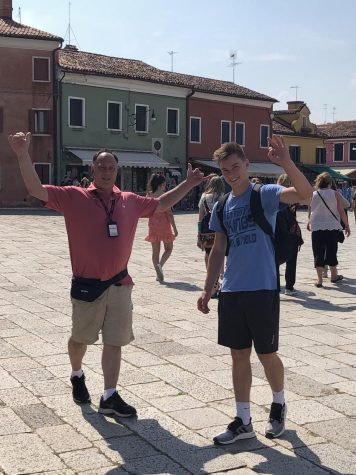 Derek Cotter, Staff writer
Hi! I'm Derek Cotter, a junior at Triton High School.

I like to run track, play the bass guitar, dirt bike, and work with my family at Cotter Brothers...