Small Money Can Get Big Vacations
How to get the best vacation for the least amount of money.
It's April vacation and Greg Lewis is more than excited; he's going to New York after touring Fairfield University. Last year, Lewis went on a vacation to Washington D.C, during April vacation, and the similarities between the two are how both trips weren't that expensive. Believe it or not, vacation do not have to be very pricey.
"For April vacation I'm going to New York City. On the way I am driving to tour Fairfield university, and from there it's a thirty dollar train ride to NYC. Cheap, affordable rooms are around two hundred dollars a night with two bedrooms, and you don't need a car to get around, just take the train," said Lewis. "Driving and walking around takes a lot of the cost away at the end when you look at the big scale of things."
Going to New York is always exciting, but when it's the summer, most people want to go to a nice beach. If you want to go towards a more exotic place for a future vacation, senior Josh Price has a couple of tips to lower the expenses of flying.
"Leave a couple of days before April break or any vacation," said Price. "Also, buy your plane ticket a couple of days before it is break. For April break, tickets going to Florida were much cheaper buying them for Wednesday than waiting for Saturday."
Surprisingly, flying isn't as expensive as some might think. Through some research, consistent analytical data from multiple airline websites, including: Kayak, Expedia, Tripadvisor, and hotwire; round plane tickets from Boston to Miami and back around $250-$300 per person. However, at the time of this research, it is not close to the summer or any vacation weekends. For the summer, these same plane tickets increase to an average of $350-$400 per person.
Maybe flying is still too expensive, good thing there's a cheaper option nearby almost as good as Florida. The Cape is where many people from Massachusetts go all the time in the Summer to get a nice tan, claims junior MarkAnthony Glickman.
"If you want to go a place where it's hot with beaches, then go to The Cape," said Glickman. "Go in the summer and rent a house instead of going to a hotel. A hotel is more expensive than renting a hotel for a weekend. As a side note, anywhere you can drive instead of flying is the way to get the cheapest vacation."
Leave a Comment
About the Contributor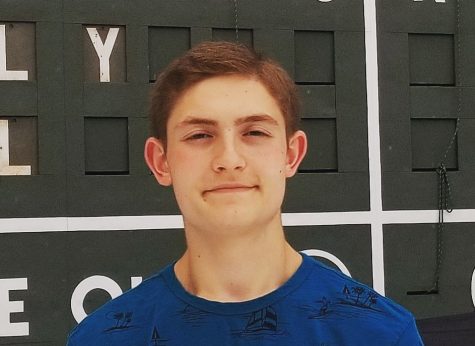 Alexander Michals, Staff Writer
My name is Alex Michals, a senior at Triton High School who's interested at reporting the struggles of the Triton community. When I'm not in school and...